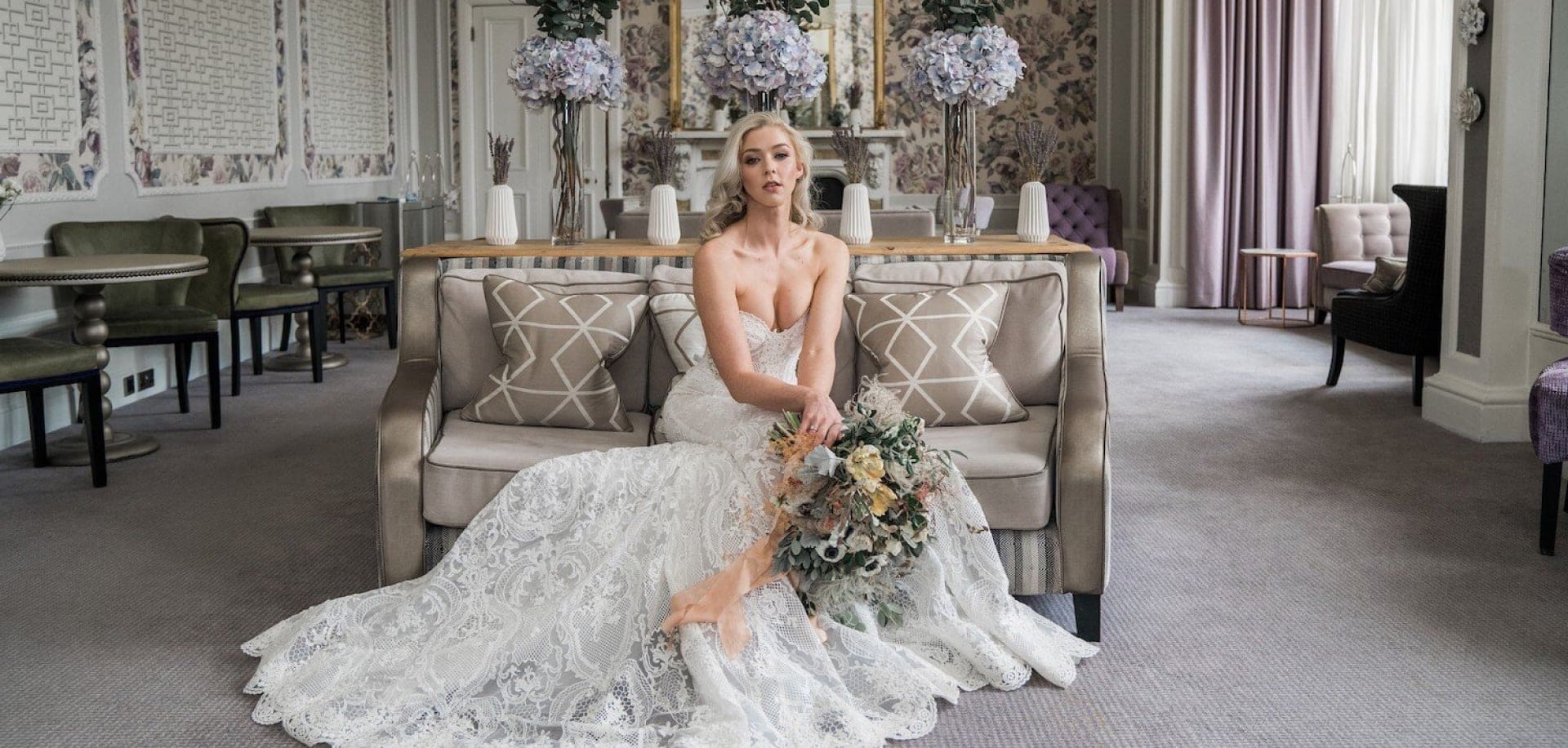 Wedding Hair Stylists
Book our Wedding Hair Stylists for the bride or your whole group at your location!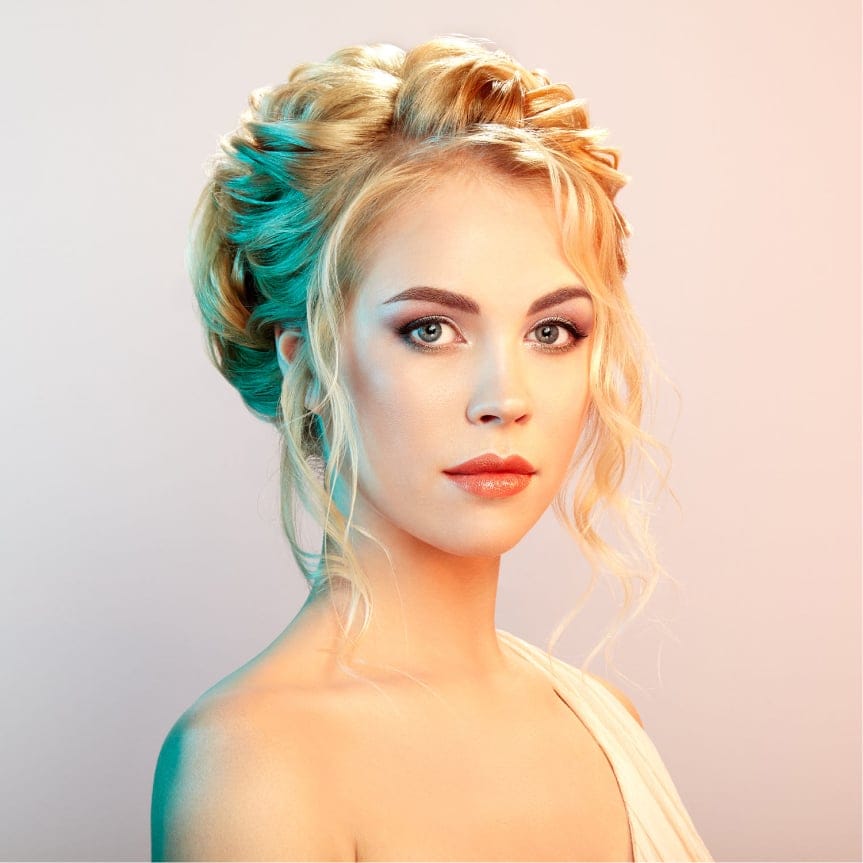 from €197
Bride only
BOOK NOW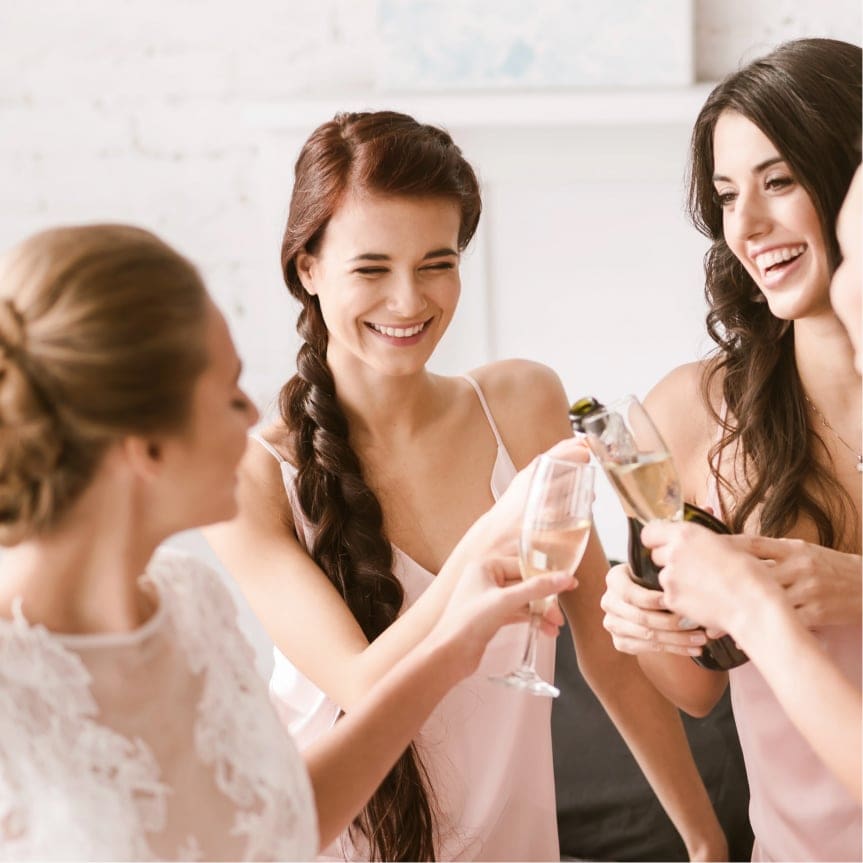 from €77pp
Wedding group
BOOK NOW
Wedding Hair Stylists
Get a Quote
Wedding Hair Stylists
Congratulations for having begun to dream and plan for your perfect wedding day!
The big aspects such as the guest list, venue and catering can seem all-consuming. It's the same with your wedding dress, decorations, and so much more.
It's clear that you will need to look and feel your best on your wedding day.
How you decide to style your hair is not an easy decision, and if you settle on a style you need the help of someone who can achieve it. Finding a quality wedding hair stylist for your Big Day is therefore a priority.
There are several things to consider when deciding on the perfect hair and wedding hairdresser for the day. The style of hair you go for should fit in with the vibe of your wedding.
If you are aiming for a sophisticated event, opting for an upstyle with some face framing pieces cascading down perfectly combines romance and class. For a more bohemian bash, opting for flowers and foliage in your hairstyle will be a great look.
There really is a unique hairdo out there to match your personal style, wedding theme and dress, and the right wedding hair stylist will help you to achieve this.
Get a Quote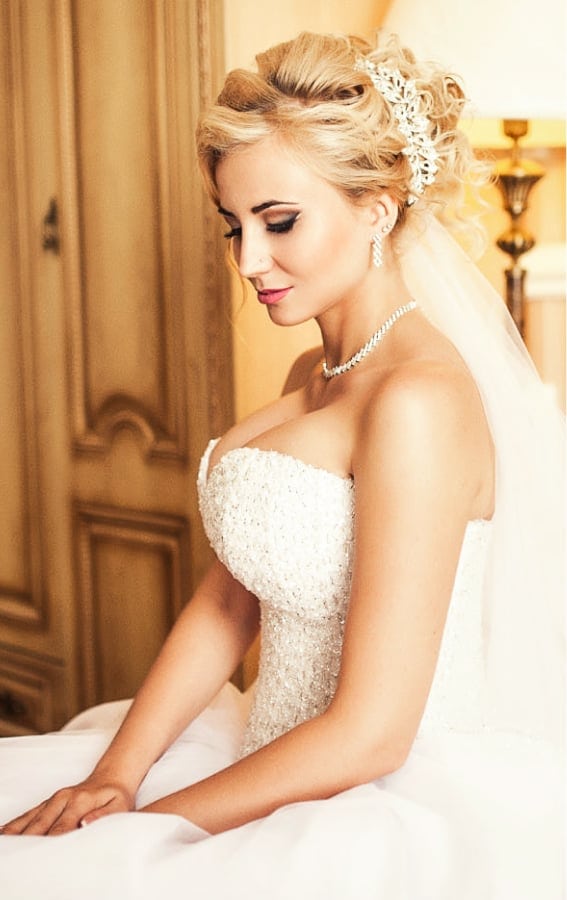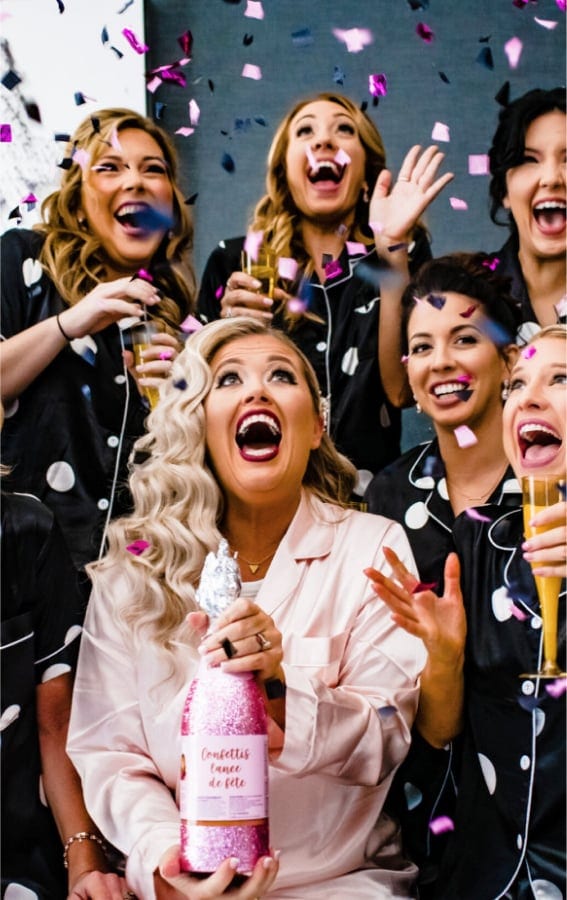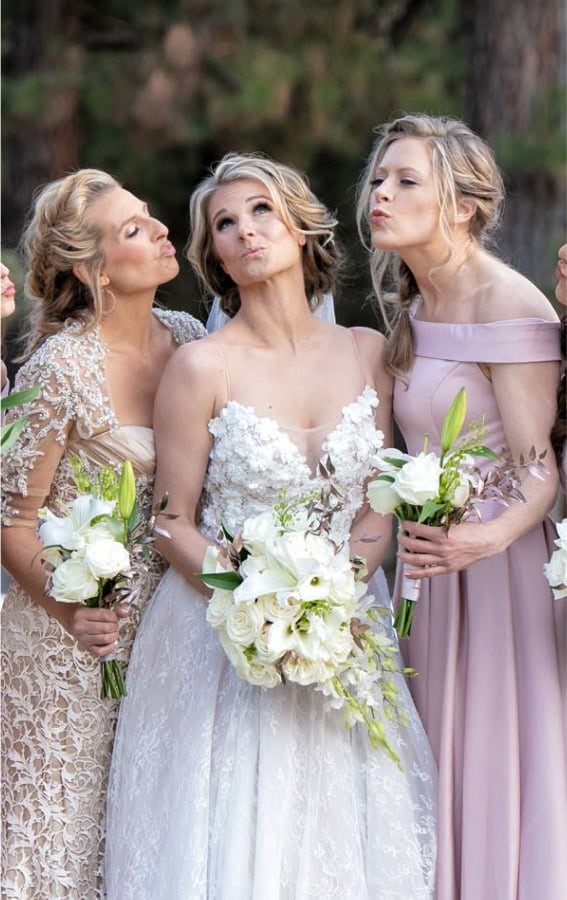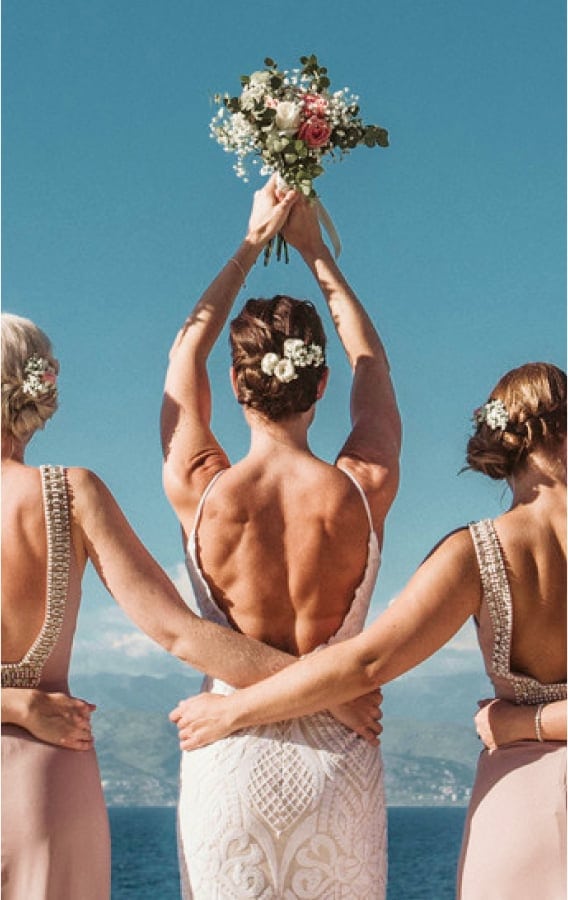 The time of year the weather can have a huge influence on the plans for your wedding.
If you are going to have a summer wedding you are likely to want a style that keeps the hair off your face, keeping you a little cooler. Or a beach wedding may lead you to opt for wavy hair, which is an outstanding look!
We all know that good weather is never a guarantee in Ireland and it's important to have a backup plan with your wedding hair stylist just in case the weather decides to play tricks.
If you battle frizz for example and are planning to wear your hair down, having an alternative will ensure you can brave the elements.
In Ireland, around 20,000 couples get married each year. Wedding hairdressers are in high demand, especially for summer and autumn weddings and get booked up early, making it hard to find one in peak season.
It's really important to book early to make sure you get someone who can help you look your best.
While we don't recommend waiting until the last minute to book your wedding hair stylist, if you send us your enquiry we will always help you find the right beauty professional for you and optionally your bridesmaids and guests!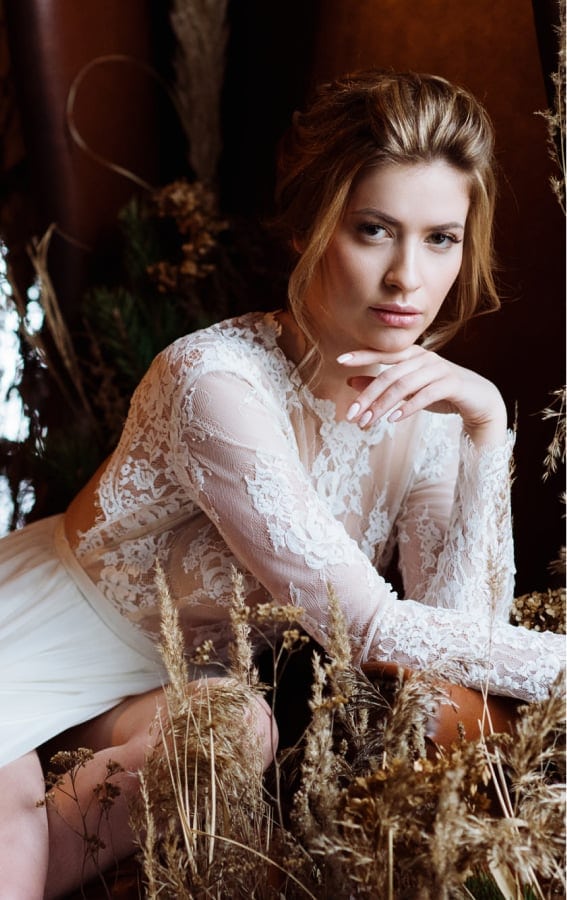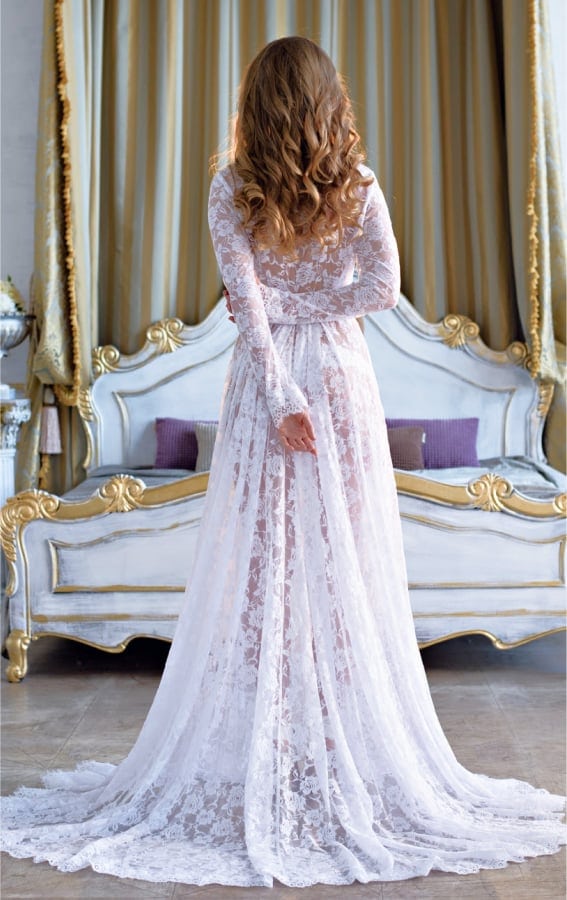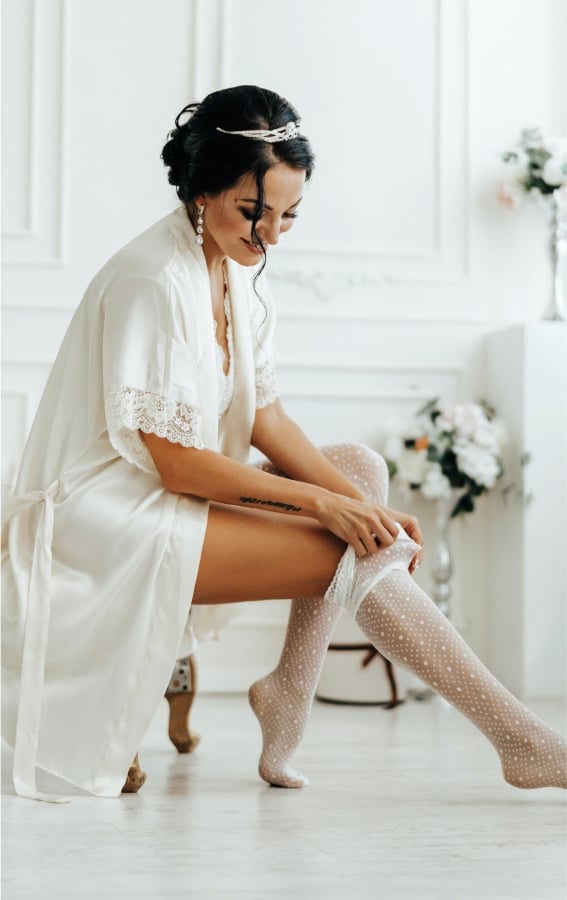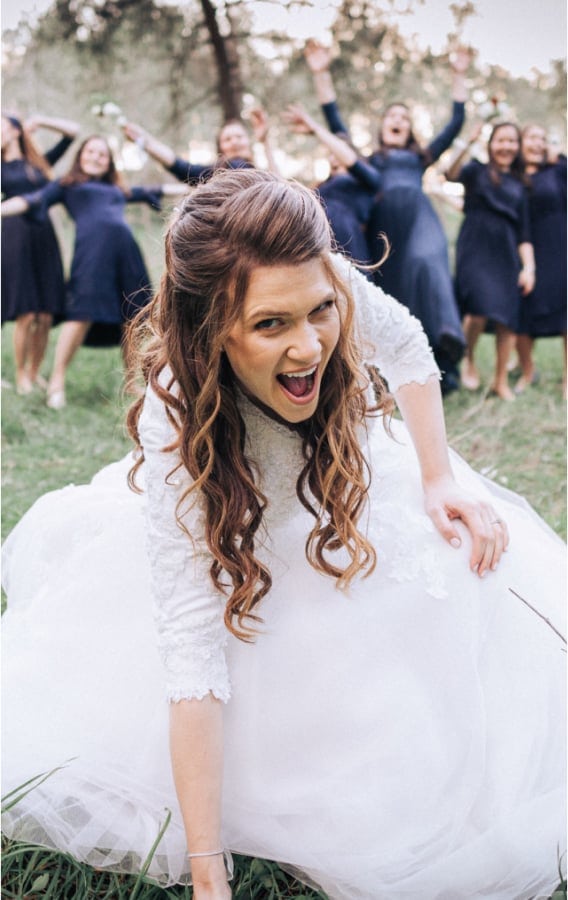 Wedding Hair Stylists Ireland
We can make finding a stylist easy for you.
We work directly with amazingly talented wedding hair stylists in Ireland, as well as beauty professionals that can do more than just hair for you in the same booking: from nails to makeup, spray tan and massage.
Whether you are in Dublin or somewhere else in Ireland we've got a stylist that will suit your needs.
We have qualified and talented stylists in plenty of areas who are very experienced in bridal hairstyles. The process is as simple as filling in your details (either for just yourself as the bride, or a wedding group that can include bridesmaids, guests, and different beauty services for them all).
Once we receive your enquiry, we will send you a quote for wedding hair stylists and any other beauty professionals that can take care of all your needs on the appointed date and time.
Our wedding specialist will also show you work samples from previous clients to ensure your stylist can provide the vibe that you are going for. They might also ask for a photo of the style that you want and give you professional advice in choosing any variation based on your needs.
As well as looking great, you will want to feel comfortable. If you are going to have a really big wedding and every detail needs to be rehearsed, you can use our enquiry form to get a quote for a trial session first. This will allow you to try different styles but also build a rapport with your stylist.
Always be honest with your stylist during this trial about whether or not you love the look. They will want to get it right just as much as you do, and communication is key.
Hen Party Hairdresser
Many brides-to-be also choose to give their hen party guests a treat by booking hair, makeup and nails for them, which can be done in a single session with everyone involved.
Hen party hairdressers are becoming more and more popular as a way for brides across Ireland to show their appreciation for their friends.
It's a brilliant and cost-effective way to pamper your bridesmaids and female guests — and it makes everyone more excited for your wedding. Getting a quote won't cost you anything, so why not?
Get a Quote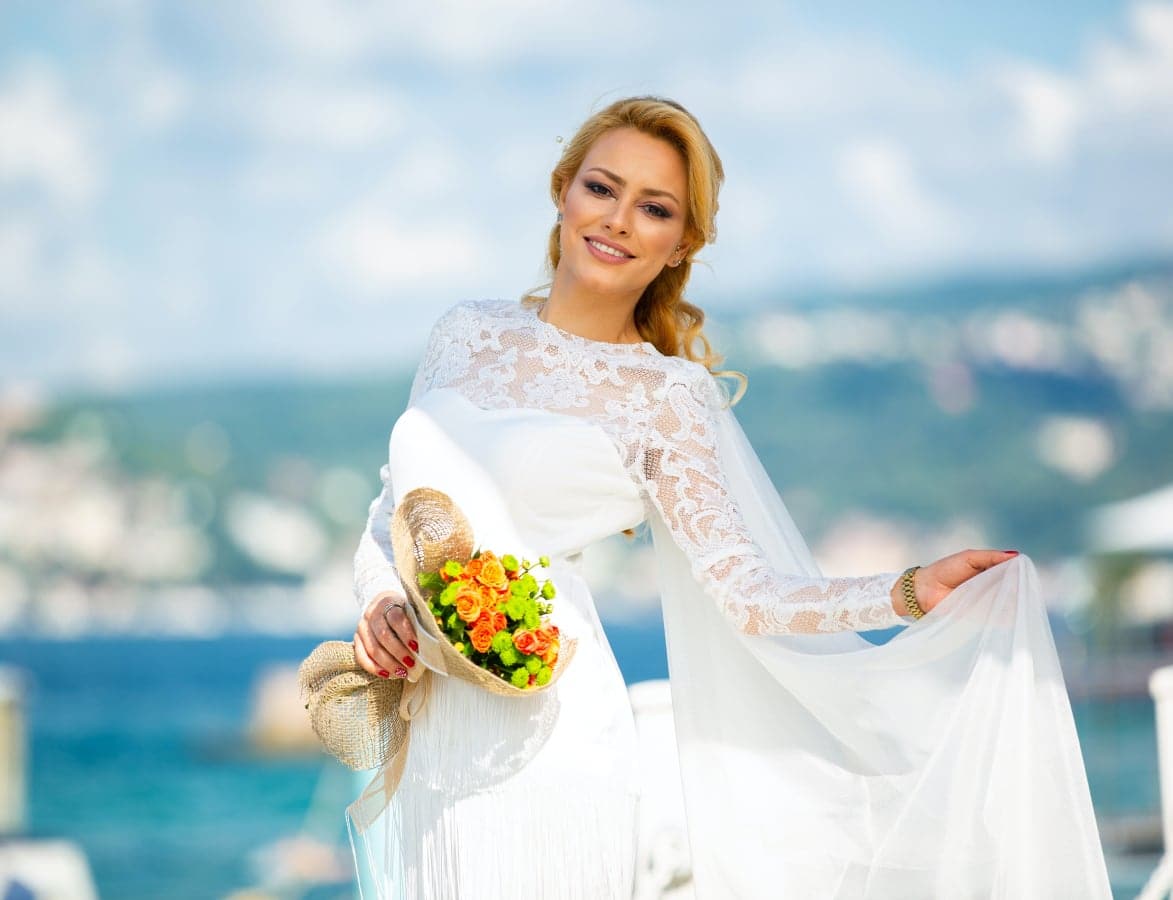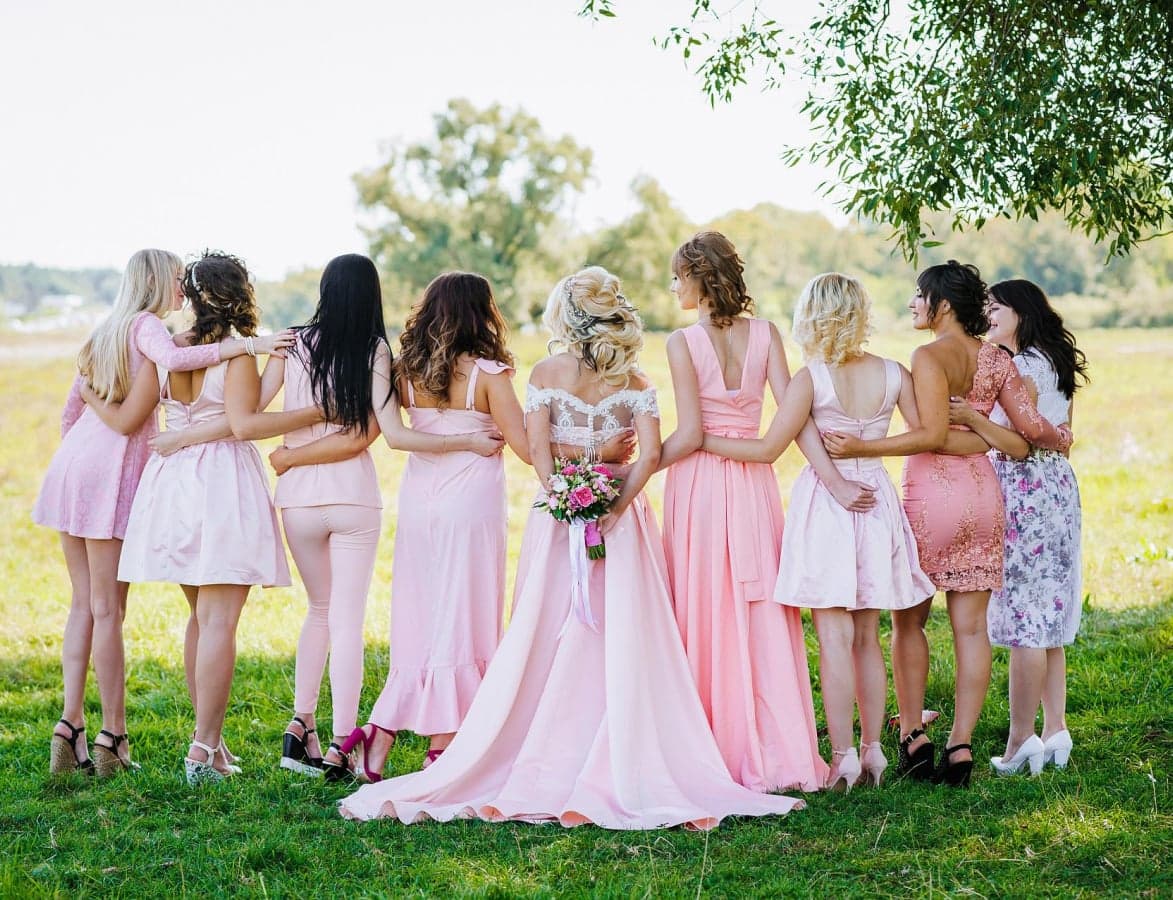 Bridal Hair Stylist
Bridal Hair stylists spend their entire careers honing their skills to make you look spectacular.
Each hairdresser will bring their own unique style, flair and creativity when working with you and your guests. They will always do their best to make you feel comfortable, as well as being confident that they will deliver your perfect hairstyle on the Big Day.
Our stylists have a wealth of experience and large portfolios of previous bridal hair, and our specialists will match you up with a professional that can achieve the style you like.
Some brides book their bridal hair stylist just for the morning, which is completely fine especially if the weather is good. However, if you want your hair to be restyled or touched up later in the day, we can arrange this for you too.
This is great if you plan to change your look between the day and evening and will result in more interesting photos without adding much to the cost.
We can offer this service just for the bride or for the whole wedding group to make all your friends and family look their best.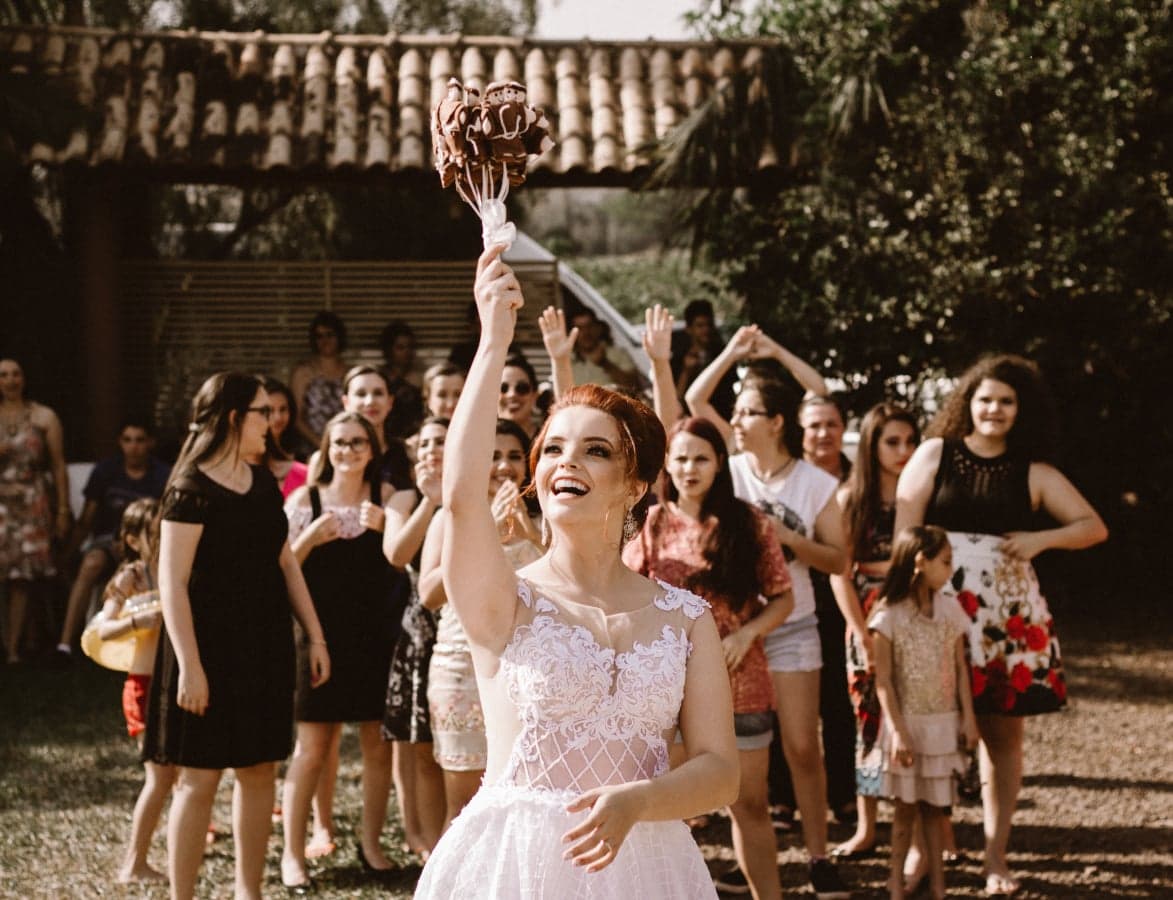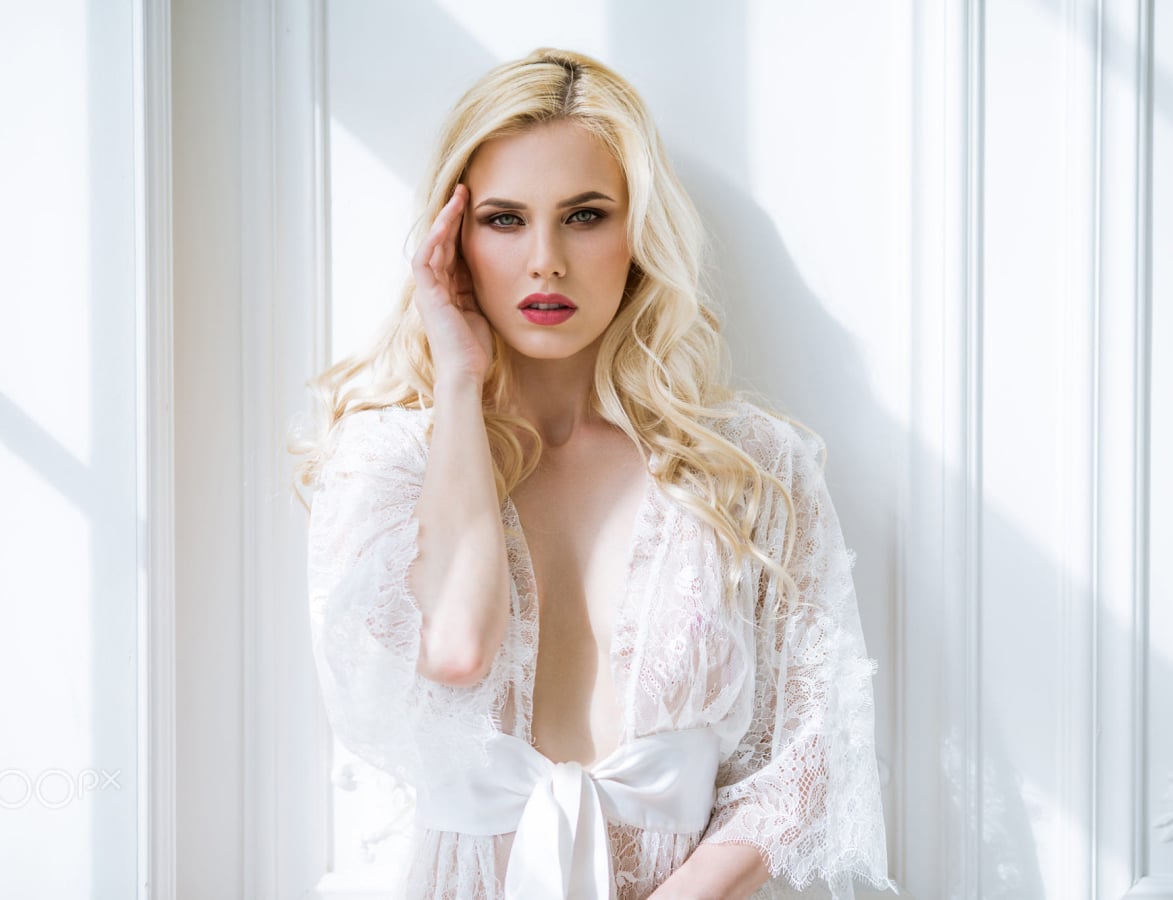 Best Wedding Hairdressers
We work with some of the best wedding hairdressers across Ireland, and our beauty advisors know exactly which ones to assign to you depending on your needs.
Wedding Hairdressers in Dublin
As expected with any capital city, we have plenty of wedding hairdressers available in Dublin, and we can easily get you booked for the one that's best for you. From a fancy updo to curly hair with the WOW-factor, you are sure to have your hair styled to perfection when booking with us.
Wedding Hairdressers in Cork
We will help you book one of our outstanding wedding hairdressers in Cork city and the outskirts, available for your wedding group on the date and time that you want. With years upon years of experience, you can be sure you are in safe hands with any of our stylists.
Wedding Hairdresser in Kildare, Wicklow & Meath
If you are looking for a wedding Hairdresser in Kildare, Wicklow and Meath we will assign to you one of our best-reviewed and trusted Bridal hairdressers in these counties. Additionally, many of our Dublin hairdressers can travel to these areas, so you will always be well covered.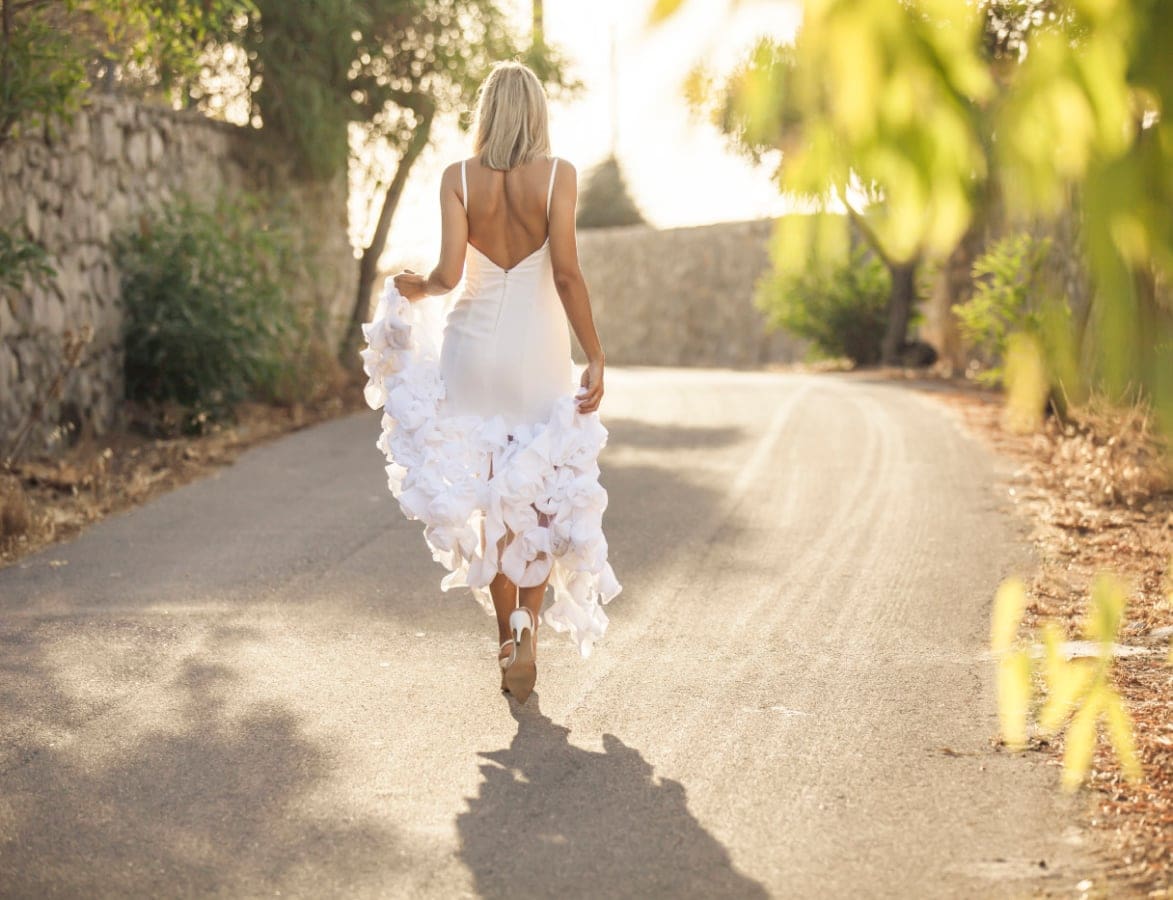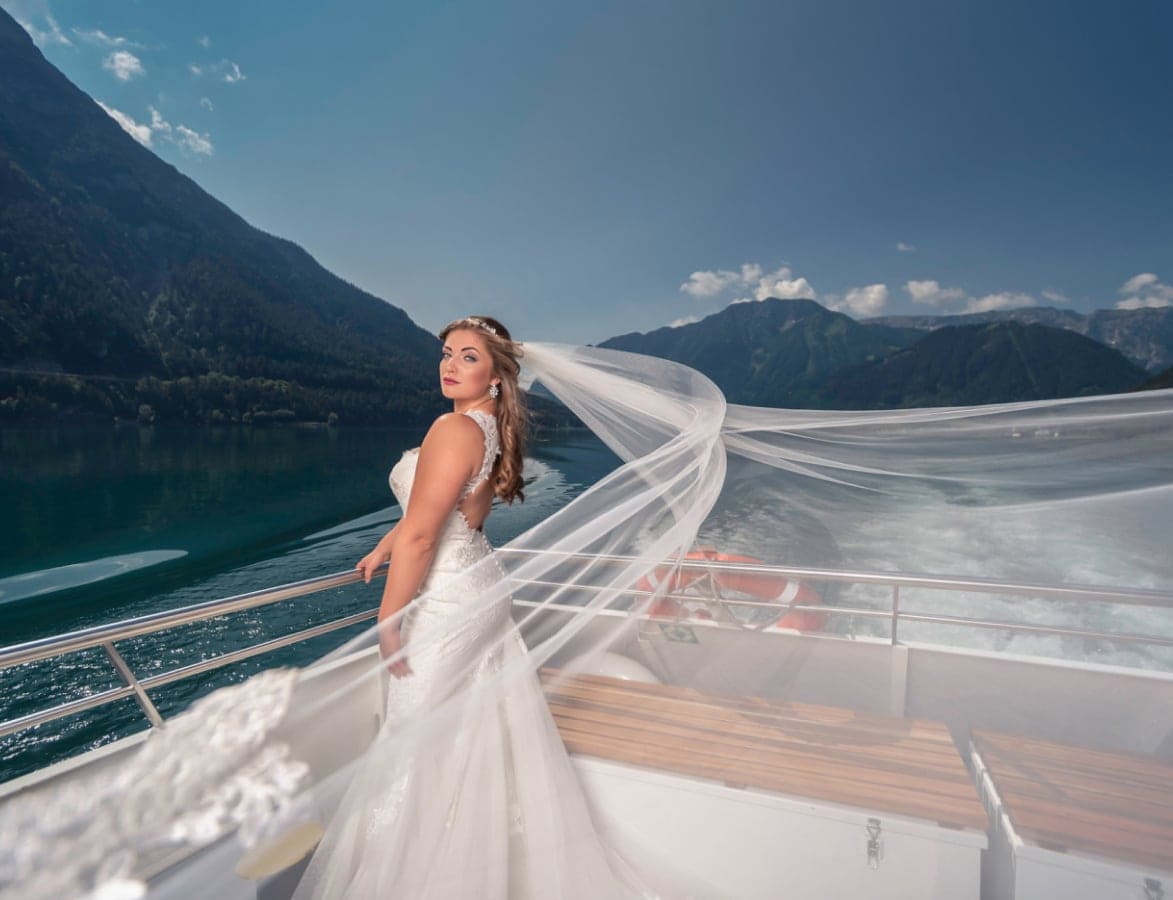 Wedding Hair & Makeup
Choosing the right person for wedding hair and makeup will be high on the priority list for any bride and it is important you book the right person for the wedding.
You are going to treasure the memories from your Big Day and look at the photos for the rest of your life, so it is important you feel confident and comfortable with your chosen look.
Alongside bridal hair stylists we also are able to assign to you one or more of our super talented makeup artists. Like with the hairdresser, it is important to book a make-up artist who has a portfolio of work that represents a style you would like to go for, and our specialists will help you massively with that. A great makeup artist will be able to advise you on a look that fits with everything else.
Our specialist might ask you for some pictures of the styles you like, which will then enable us to send you someone who can provide a stunning makeup service that suits your features and give you expert advice.
Bridal Hair & Makeup Prices
When planning any wedding, sticking to a budget is key. Our booking advisors will assign you beauty professionals with competitive bridal hair and makeup prices.
The quote you receive will depend on a whole host of factors and our specialists need to get a feel for what you are after, so the more information you provide when requesting a quote, the more accurate it will be.
Bridesmaid Hair Stylist
The morning of the wedding can be stressful for some brides. However, it is the job of the nearest and dearest within the wedding party to help calm nerves and ensure the bride-to-be has a great time.
Including bridesmaids in your booking for a wedding hairdresser is a great way to help them get ready and look glamorous for your Big Day.
A quality bridesmaid hair stylist will be able to make your friends compliment your look without stealing the limelight. This is absolutely worth it and ensures your bridal party will look and feel great throughout the day and into the evening!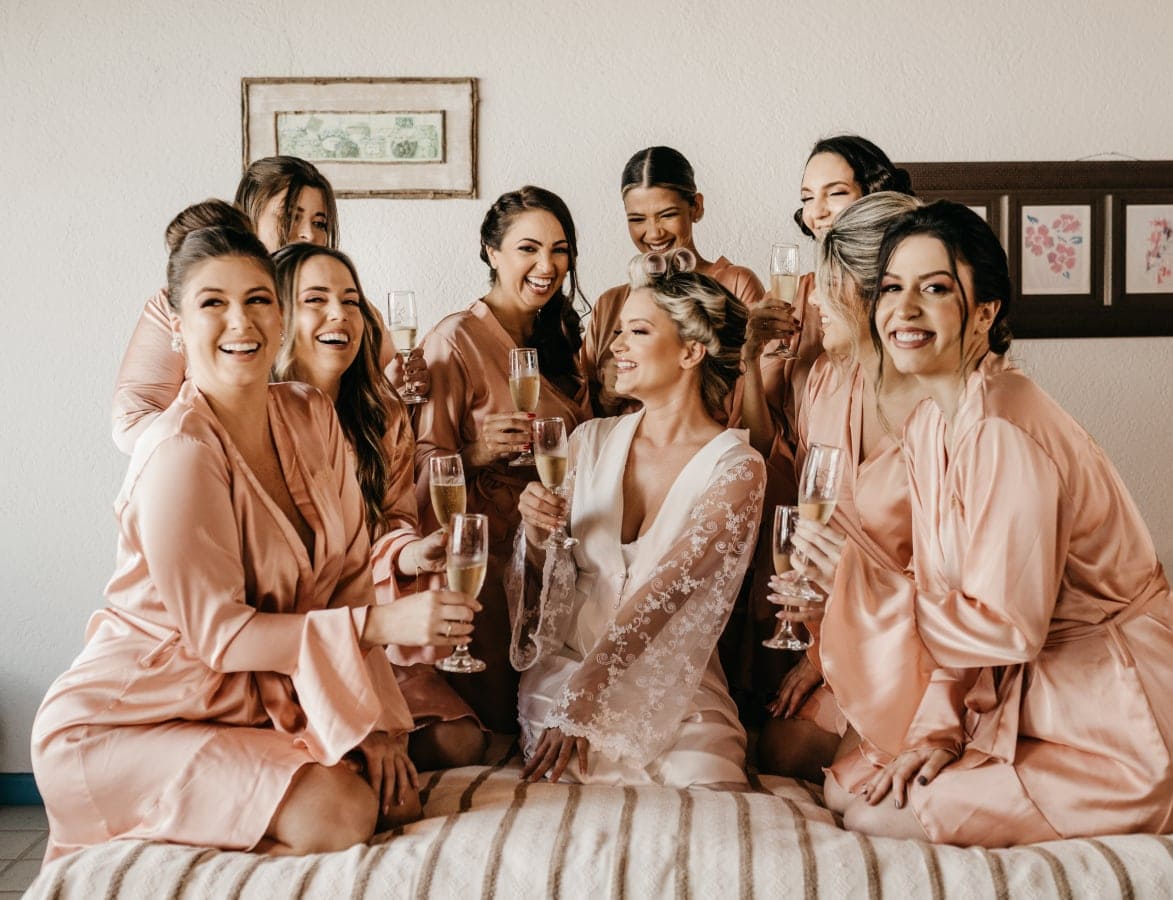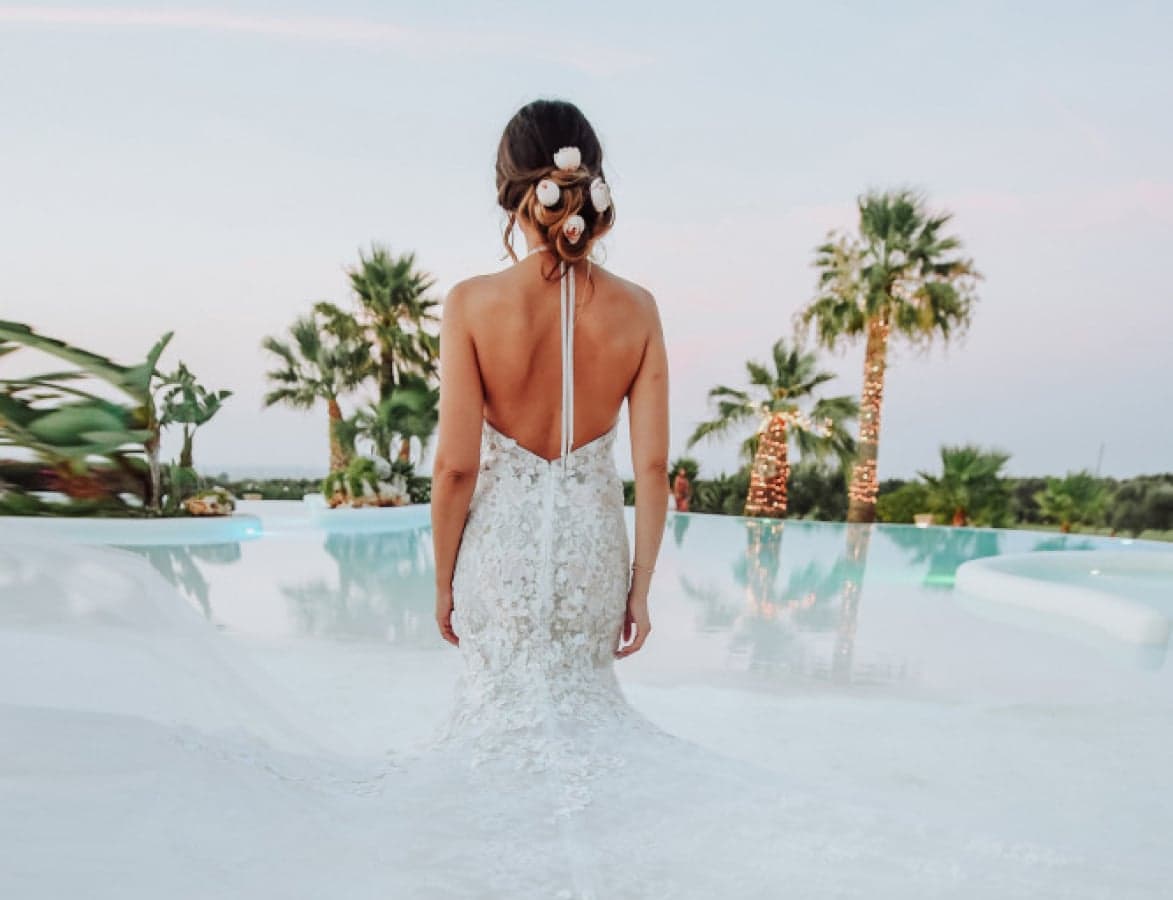 Wedding Hair & Beauty Services
Finding the right wedding hair and beauty services is at the top of any future bride's list.
Getting your hairstyle right on your wedding day will compliment your dress and leave your groom and your guests unable to take their eyes off of you.
With so many different brilliant styles out there, it's important you find a wedding hair stylist who can help to create your dream look.
While there are so many trending styles to choose from, we have included below 3 of the most popular services that we see get booked again and again:
Curly Bridal Hair
Brides across Ireland often opt for curly bridal hair and natural-looking curly locks these days. Curly bridal hairstyles are highly popular right now and offer a perfect combination of texture, dimension and personality.
From flower adorned hairstyles to mermaid hair, curly bridal hair is perfect for any vibe, season and location of your Big Day.
Bridal Upstyles
Updos are a style of bridal hair which is a timeless feature of weddings and still a top pick for brides worldwide.
The classic look of a long gown, with a perfectly coiffed upstyle always results in the perfect delicate bride look. Bridal upstyles can also have a modern twist, looking effortless and sophisticated at the same time.
Wedding Hair Colouring
Many brides choose to have their hair cut and coloured a few days before the wedding to look their best on the wedding day.
Wedding hair colouring is perfect service to make your hair picture perfect. Be it blonde, red or a particular shade of brown, your hair colour will always be rich and exciting!
Wedding Hair Stylists
Get a Quote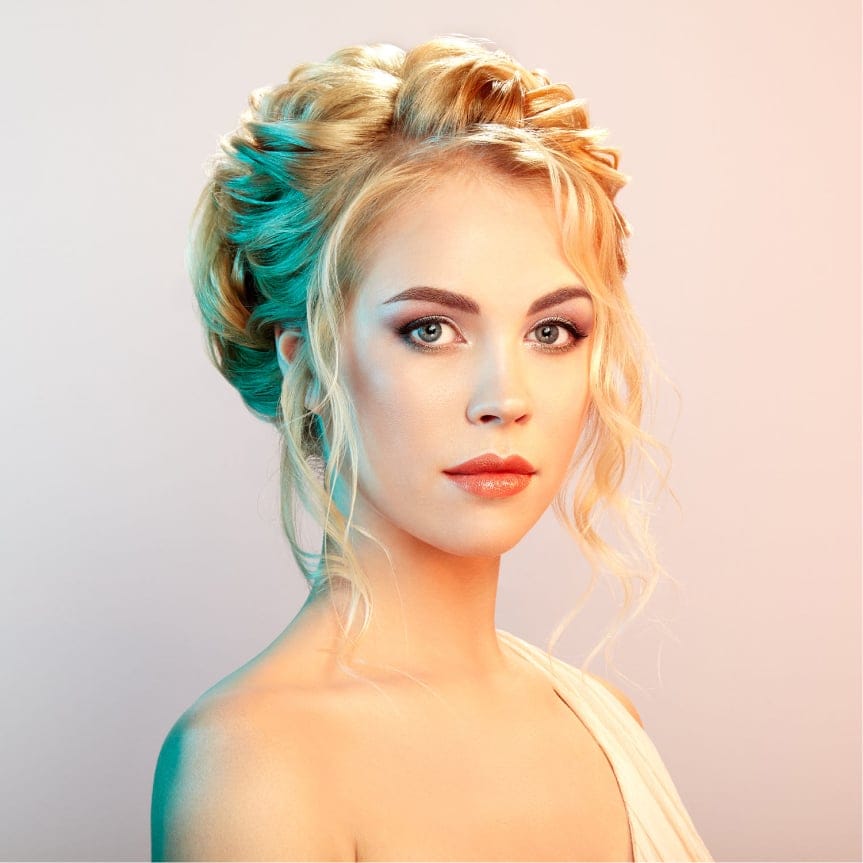 from €197
Bride only
BOOK NOW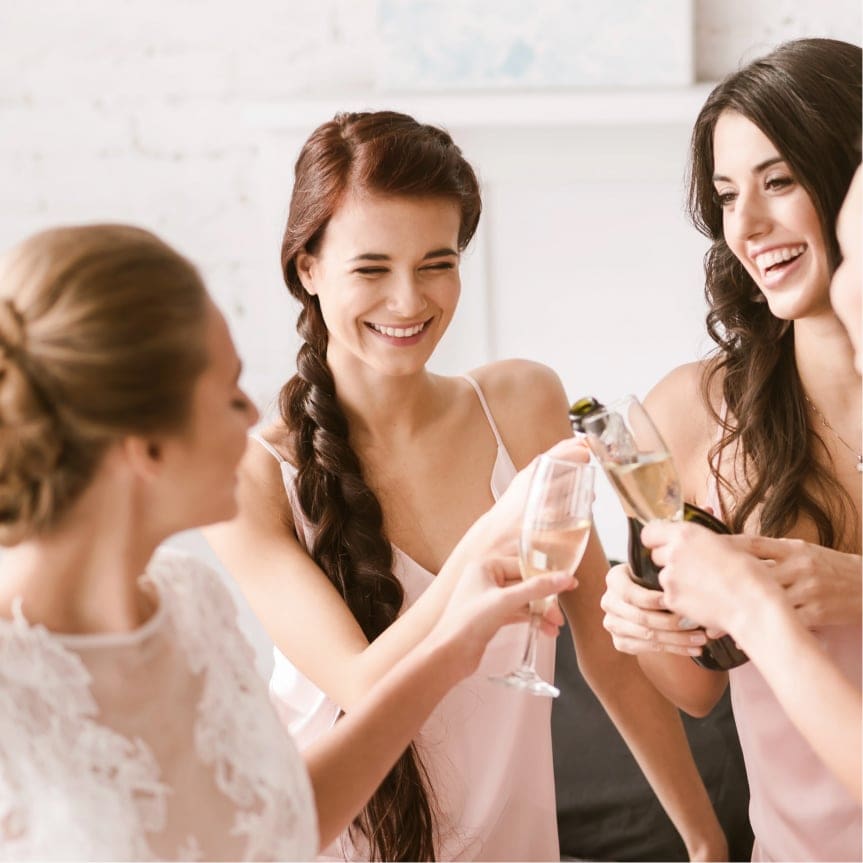 from €77pp
Wedding group
BOOK NOW