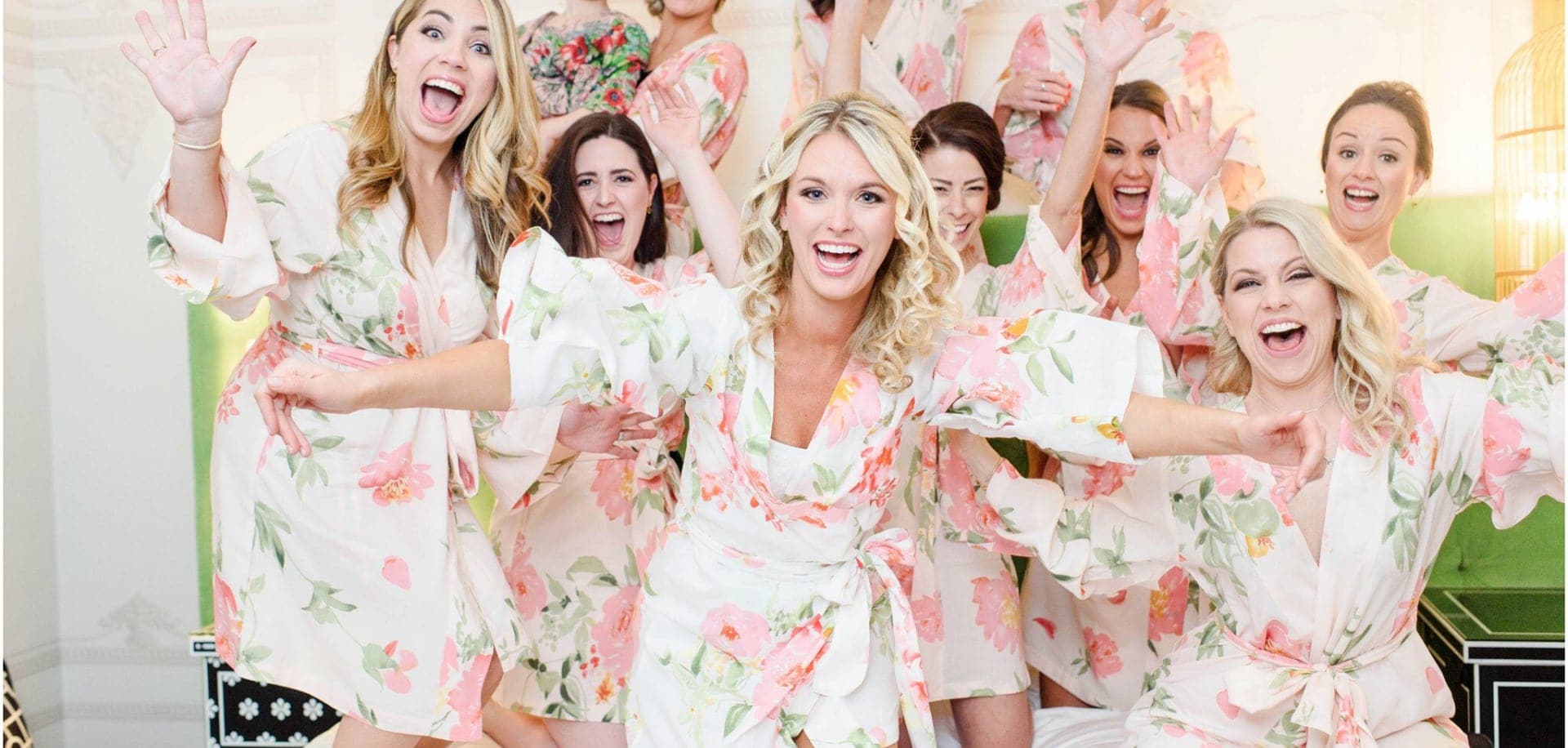 Wedding Makeup Artists
Book our Wedding Makeup Artists for the bride or your whole group at your location!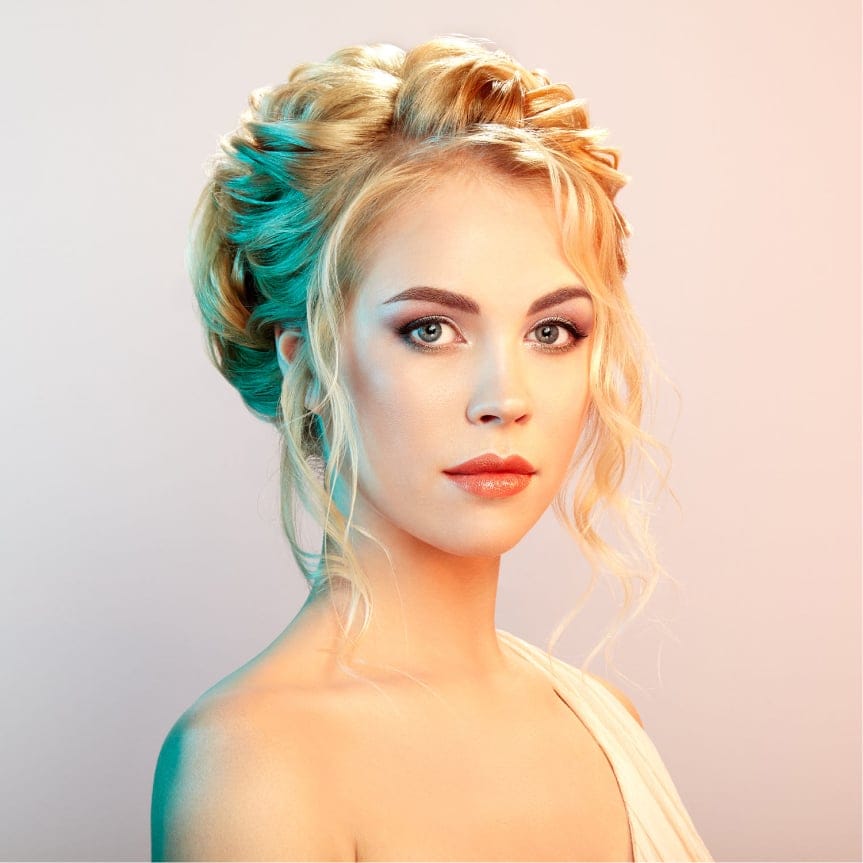 from €95
Bride only
BOOK NOW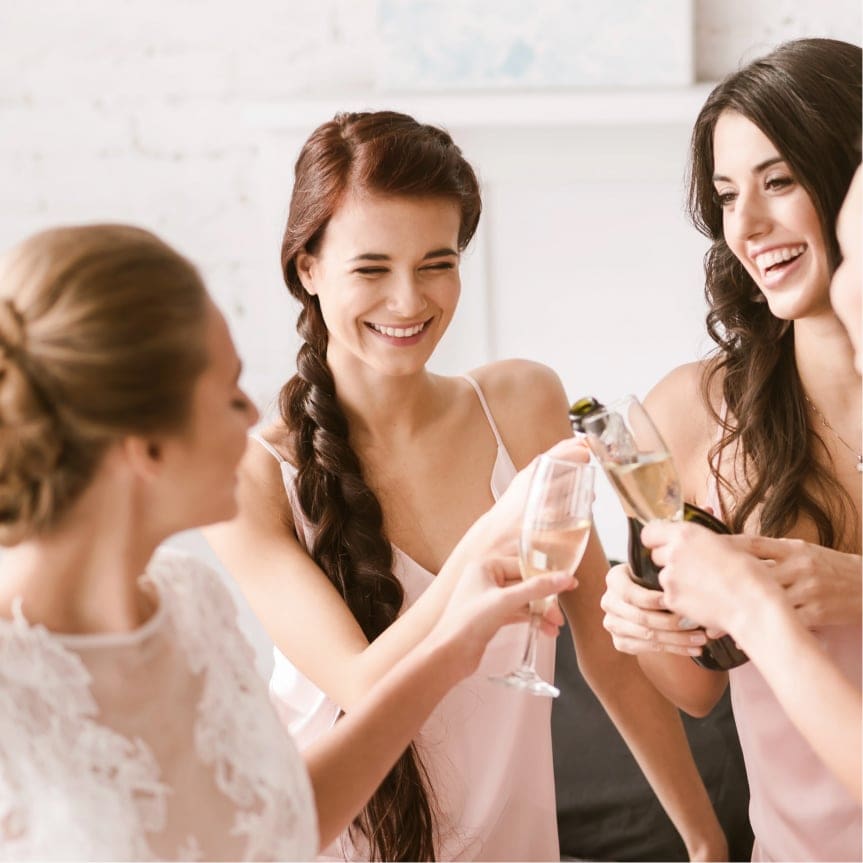 from €59pp
Wedding group
BOOK NOW
Wedding Makeup Artists
Get a Quote
Wedding Makeup Artists
Wedding makeup artists are in high demand. We all know weddings are on the most anticipated and exciting days for anyone so it is no wonder we all want to look our best!
Weddings should be the most magical, memorable and exciting days in our lives — but there is a lot of planning which goes into making your Big Day so special. Hair and Beauty services will be the next big focus of the Bride after booking the venue and finding the wedding dress.
While people often group hair and beauty services together, it's important to recognise that if you want to get the best service you might have to opt for different beauty professionals.
You can use our website and app to receive a quote and our specialised team will help you look fabulous from the moment you walk down the aisle to when you finish your last moves on the dance floor.
You will always look back on your wedding photos and they will become treasured memories to share with your loved ones for generations to come. Looking great will also make you feel great and having a professional to do your makeup will definitely achieve this!
Get a Quote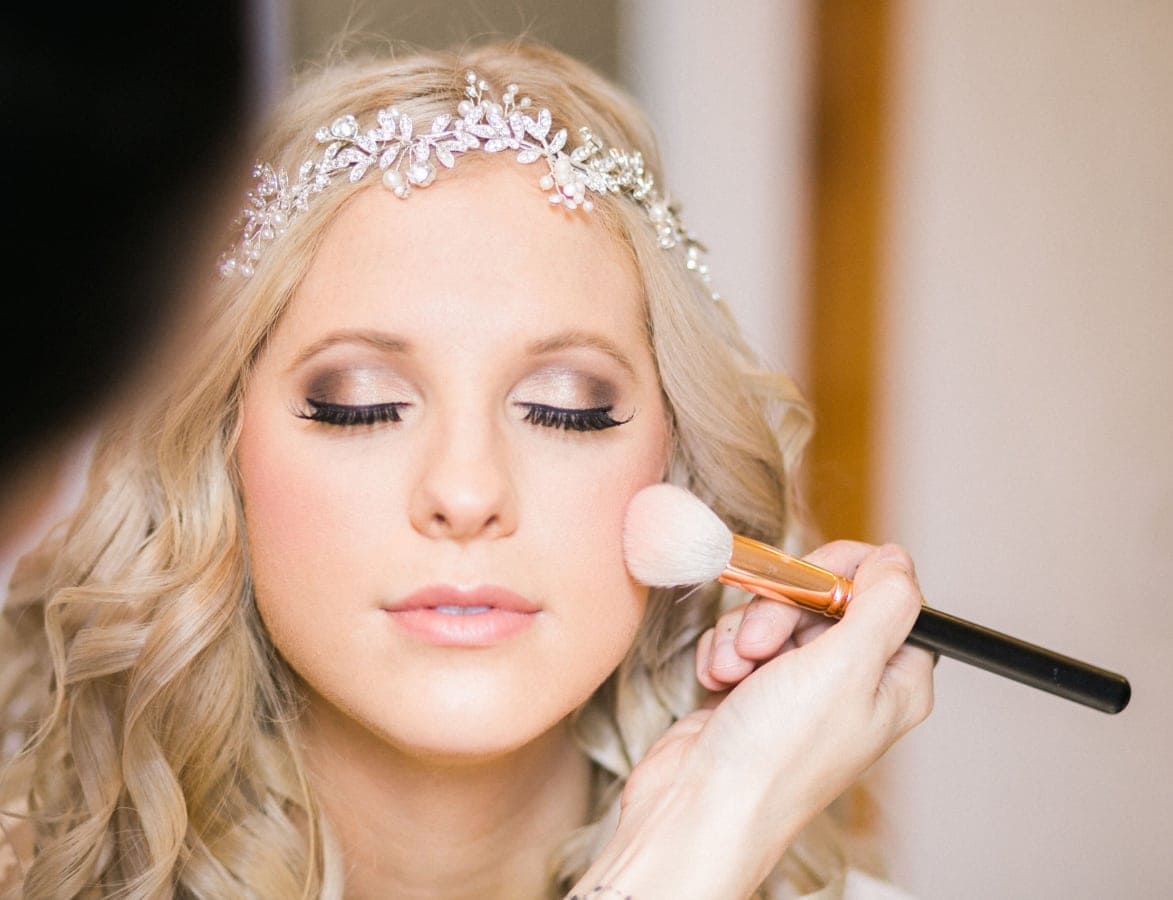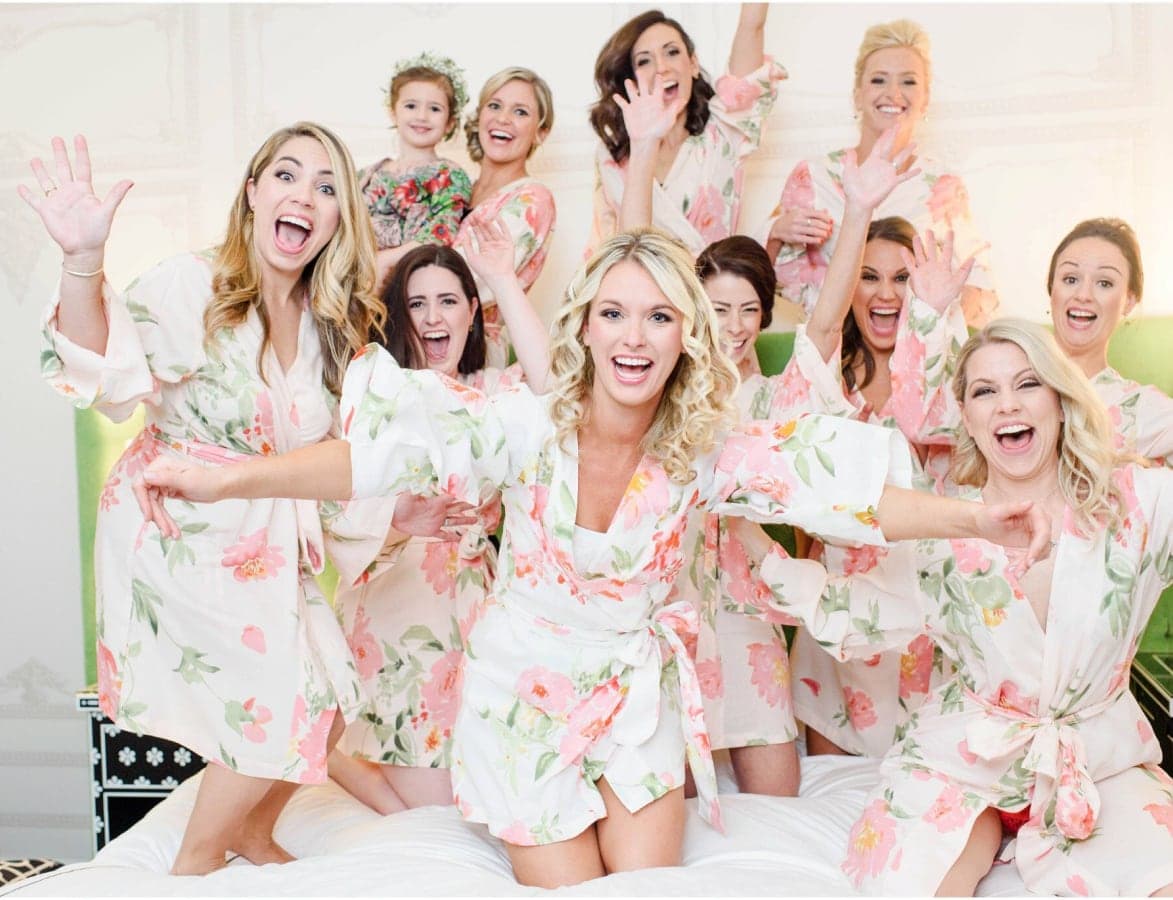 What Style Do You Want for Your Wedding Makeup?
A great place to start when choosing a MUA is thinking of your overall style for the big day. Instagram and Pinterest are amazing sources of inspiration.
Are you looking for a glamorous and sophisticated style? Are you looking for a more natural look? Deciding on a style and then searching for an artist based on this will help you to choose the right person.
For some women, their wedding may be the first time they have had their makeup done professionally, which is why knowing where to begin looking for a MUA can be a pretty daunting task. Read on for some expert tips which can help to find the perfect wedding make up artist.
Each MUA has a distinct and unique style that they honed over the years, so be sure to look through pictures of their work from the bridal makeup artist. We can help you with this if you give us an idea of what you are looking for when you make your enquiry.
Wedding MUA Reviews & Recommendations
As well as checking out the artist's work, it will be important to check on the experience level of any potential bridal makeup artists as well as their reviews.
MySalon includes real life recommendations from previous clients which will help when making a decision about which wedding makeup artist to go with.
Their profile will also contain information of training completed, years of experience and any awards they have won to help make that decision easier.
When we send you a quote, we will try to make it as informative as possible to ensure that you get a great feel of who will be working with you that day.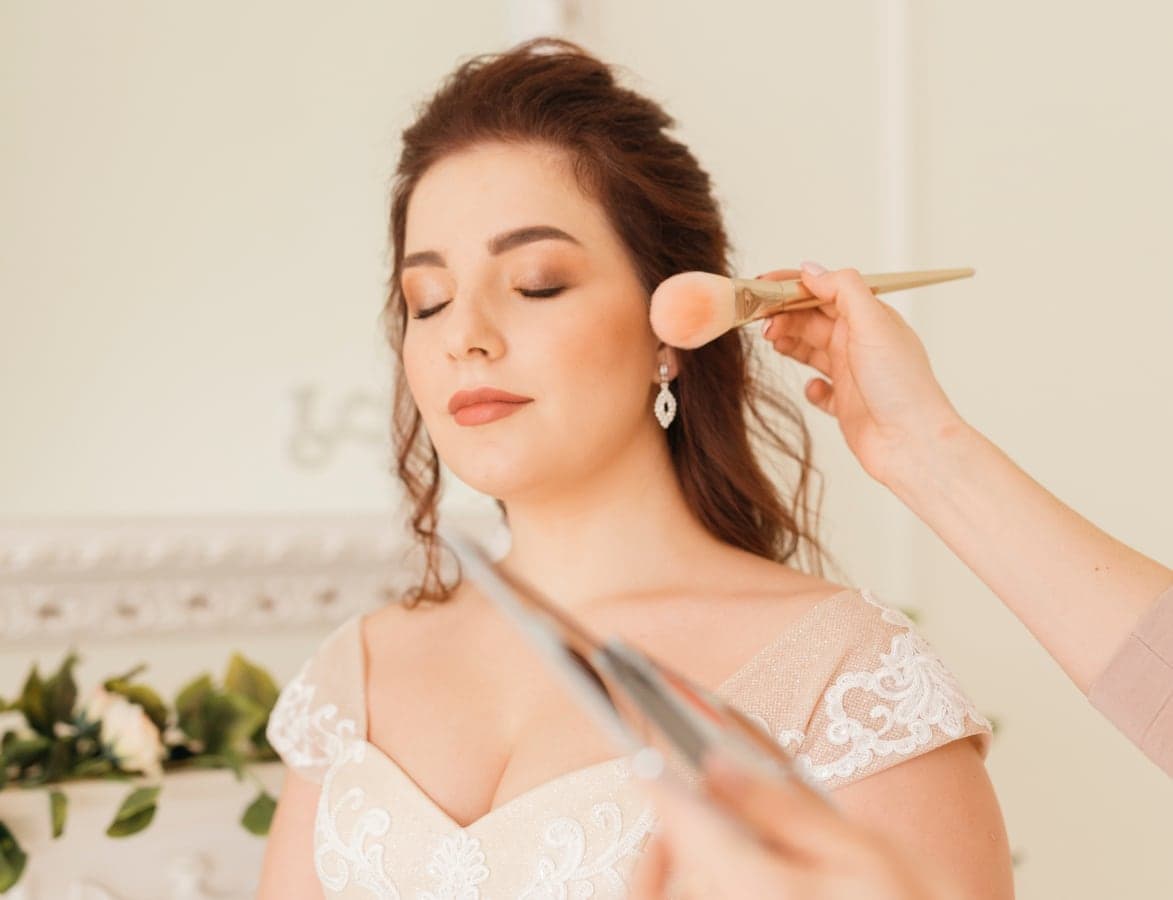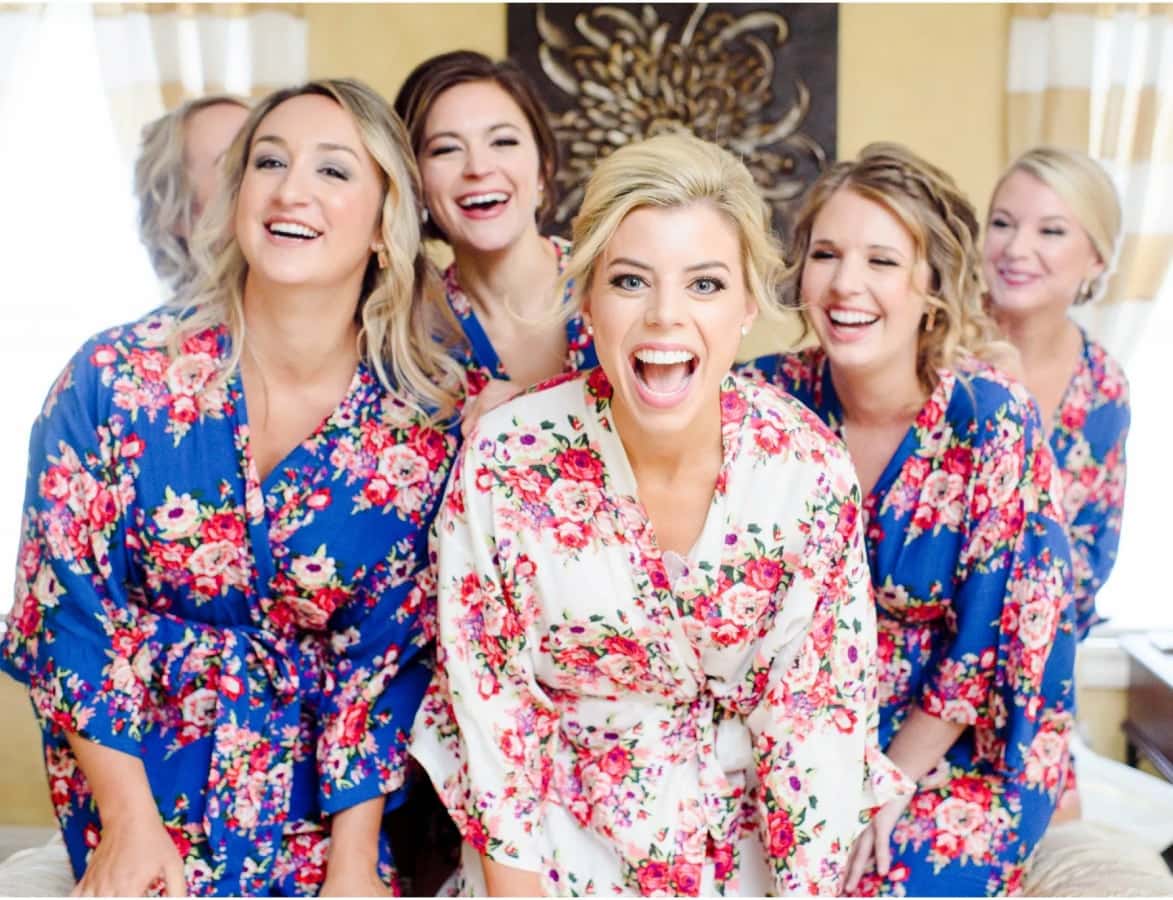 Wedding Makeup Artists Ireland
Whether you are a makeup lover or it's a relatively unknown subject to you, choosing a professional will ensure you can relax on the morning of your Fabulous Day. Our wedding experts will help you find the right person among many wedding makeup artists across Ireland that we work with.
The morning of your wedding is extremely special and you will want the person you have chosen to do your makeup to make you feel comfortable and fully understand what you want your bridal makeup to look like. To help you find the perfect makeup bridal artist and make sure they are available on your chosen date, have a look at the timeline below which is what most experts recommend.
12 Months Before the Big Day
Send us your enquiry for hair, makeup, nails and other services. Our wedding specialist will suggest you one or more skilled wedding makeup artists wherever you are in Ireland.
Be sure to provide as many details as possible so that we can match you up with someone who is great at the style that you want. If the work of our suggested professional doesn't 100% vibe with you just let us know and we will send you a few different options.
9 Months Before the Big Day
Once you have chosen your wedding makeup artist, book them straight away. The earlier you book the better, particularly at peak times including summer weddings, fall weddings and around New Year's Eve. It should be no later than 6 months before your date as you might struggle to find someone you like.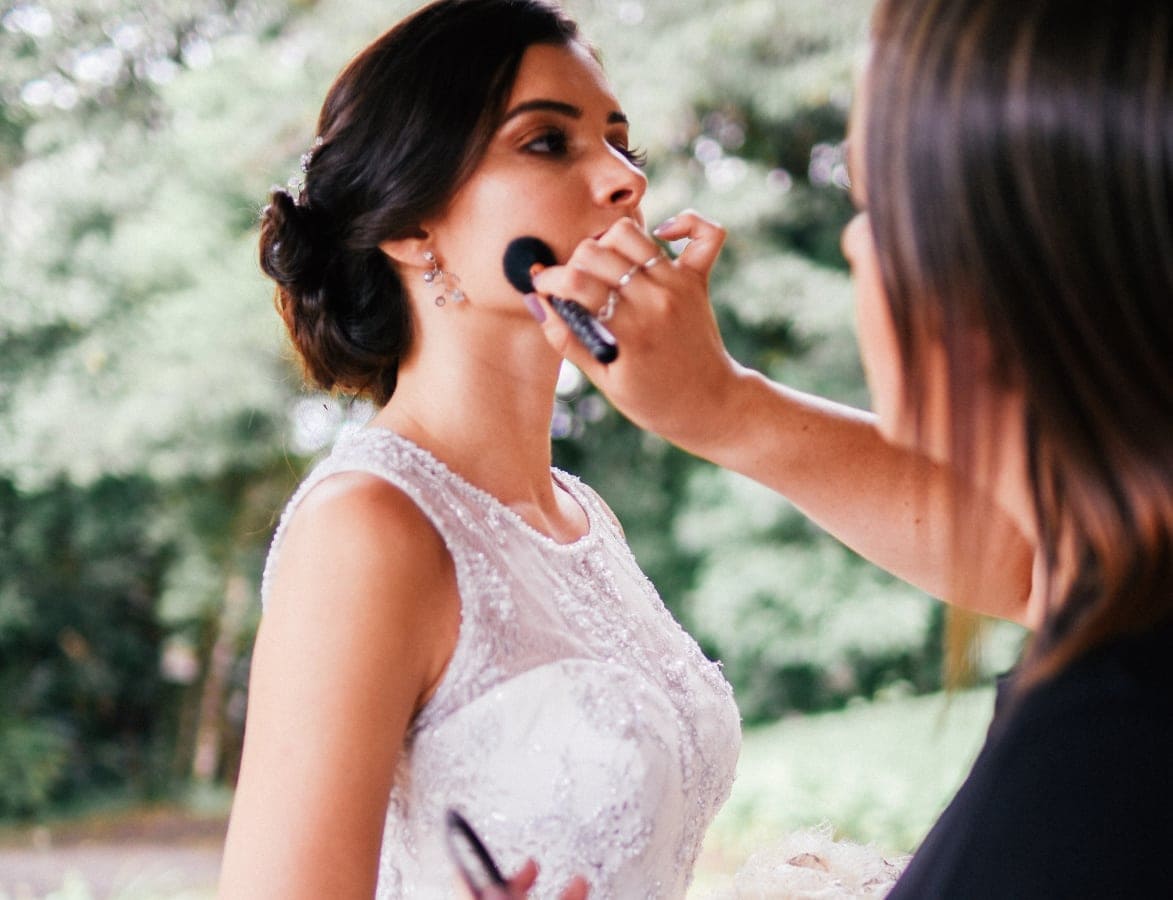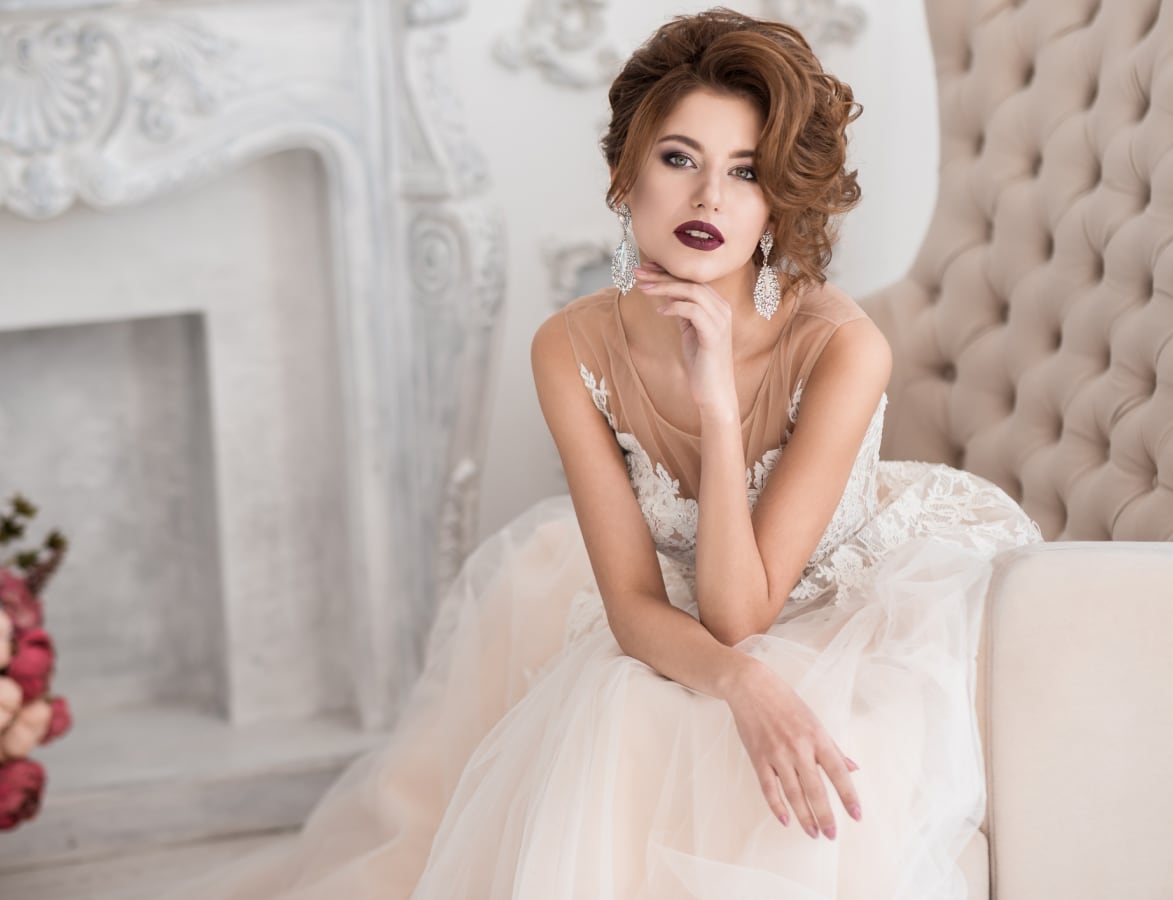 Bridal Makeup Artist
At your wedding you just know that all eyes will be on you. Naturally, the wedding dress is the star of the show — but it also needs a strong supporting cast!
Choosing the style of your wedding makeup can be as important as picking your dress. Selecting a quality and experienced bridal makeup artist will make sure you are absolutely glowing and will be showered with compliments.
Putting your Big Day beauty in the hands of someone else can be nerve-racking, but it has to be done.
Having someone you can trust and feel comfortable with as part of your glam squad is one less thing to worry about. Let us make your wedding morning feel fun and worry-free!
3-6 Months Before the Wedding
Be sure to have a thorough daily and nightly skincare routine to ensure your skin is looking and feeling great. This will keep the makeup looking flawless on your skin throughout the day and evening. Every bride wants that perfect Wedding Day glow!
2-4 Weeks Before the Wedding
Discuss your wedding makeup trial with your professional and confirm a date and time for it. This will help to get a good idea of what you could look like in your wedding dress, with your wedding makeup so that you can relax a little more.
Making a gallery of styles you like will help your bridal makeup artist to create the look you want and feel comfortable with. Of course, you could always tie in your trial with a hen party or other event to make the most of your glamorous look — many brides do it and book hair and makeup services for everyone as a treat!
The Big Day
You can relax feeling confident you're in safe hands with your chosen wedding makeup artist. Your MUA will advise further but you should plan to set aside anything from 45 to 90 minutes to have your makeup applied on the morning of your wedding, depending on the complexity of the style.
As we are home to some of the best wedding make up artists in Ireland there is a great variety of styles to choose from. The timeline above is suggested based on our experience, however the earlier you book, the more likely you are to ensure your preferred makeup artist is available.
Get a Quote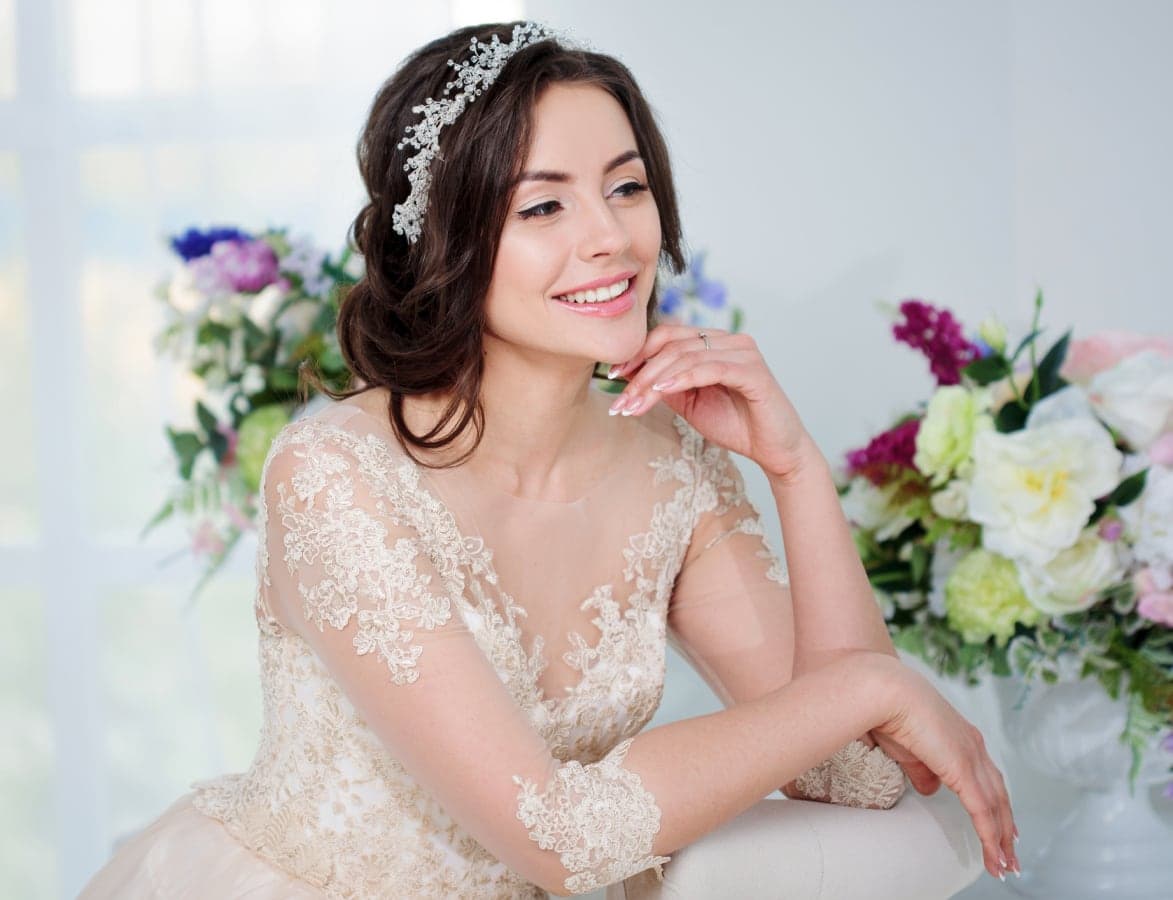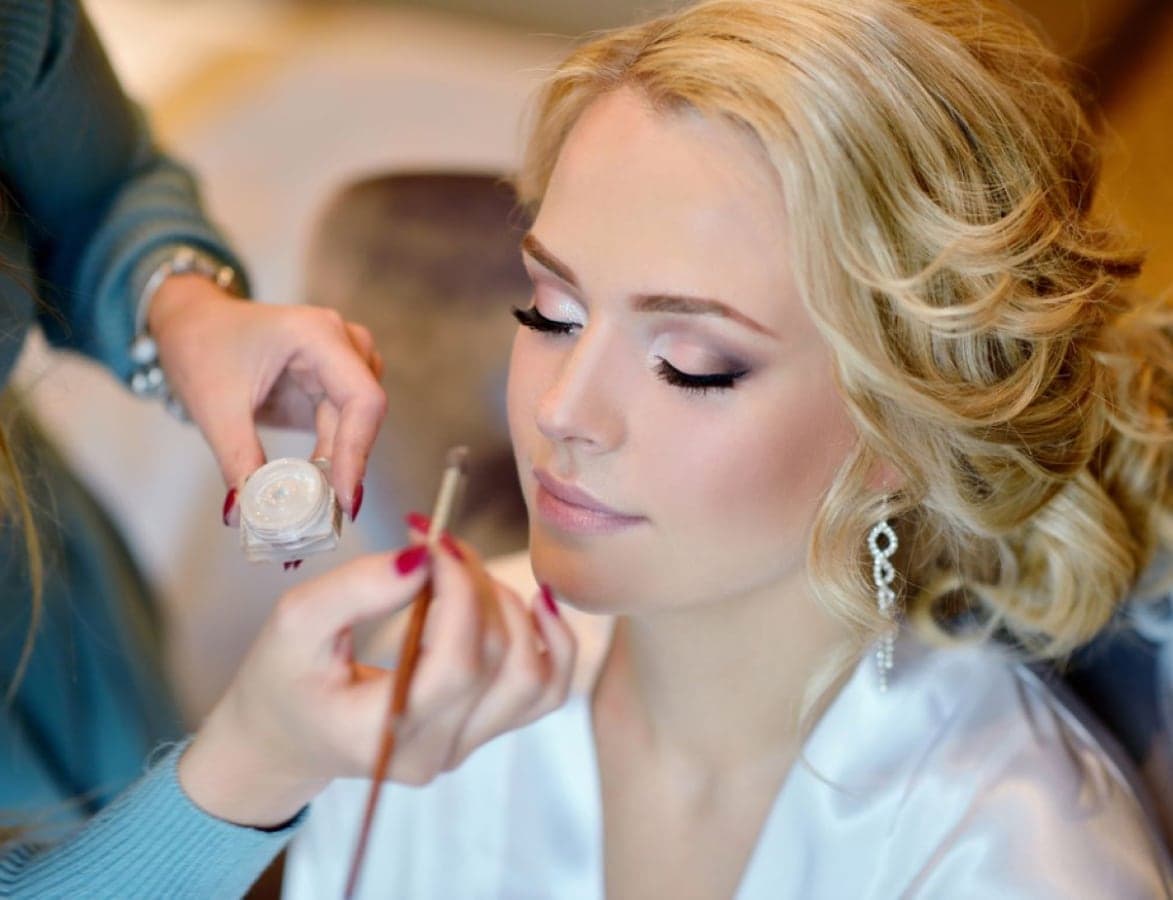 Best Wedding Makeup
Every bride wants to look her best when she finally gets to say "I do".
The best wedding makeup can transform even the most naturally gorgeous face into a masterpiece that fits the style of your wedding. We are here to help you book our makeup artists across Ireland for your dream bridal look.
Wedding Makeup Artists in Dublin
As with any capital city, there are many gold standard wedding makeup artists in Dublin. Whether you are looking for a natural look, or dreaming of a more glamorous style, you are sure to find a bridal MUA in Dublin by using our service.
Wedding Makeup Artists in Cork
There are so many quality wedding makeup artists in Cork that it may seem hard to choose. Don't be afraid to discuss your needs with one of our team to help you choose the right one. It will help if the professionals you choose are local to your area, but many of them can also travel if they are booked for a hen party or a wedding.
Wedding Makeup Artists in Kildare, Wicklow and Meath
When choosing your wedding makeup style, you will likely think about the scenery around your wedding venue and where you will be taking most of your photos.
Our wedding makeup artists in Kildare, Wicklow and Meath are available for booking if you love the scenery or simply want to keep things local.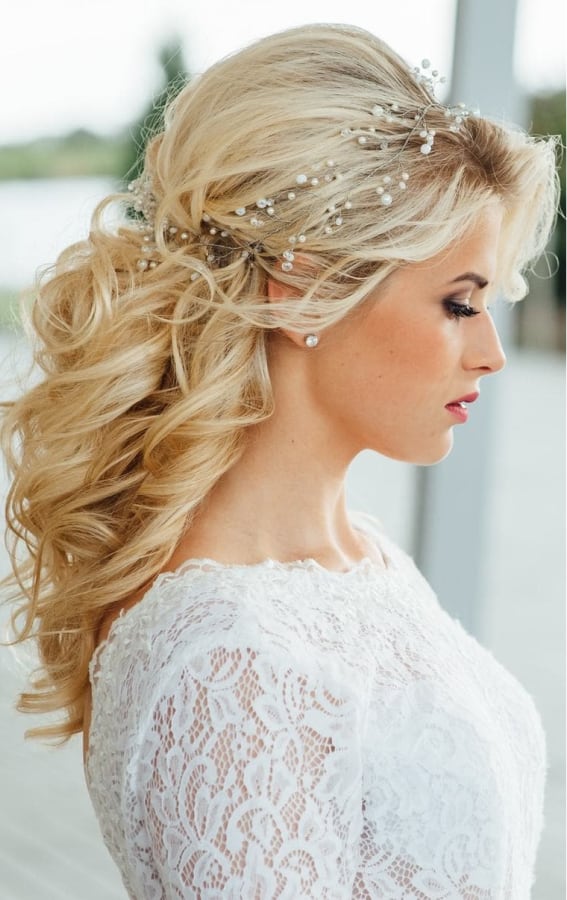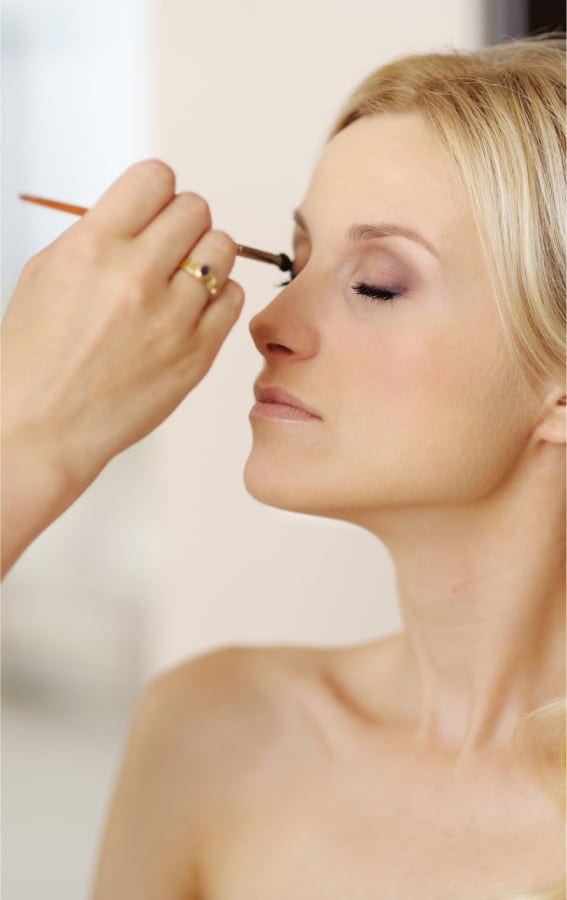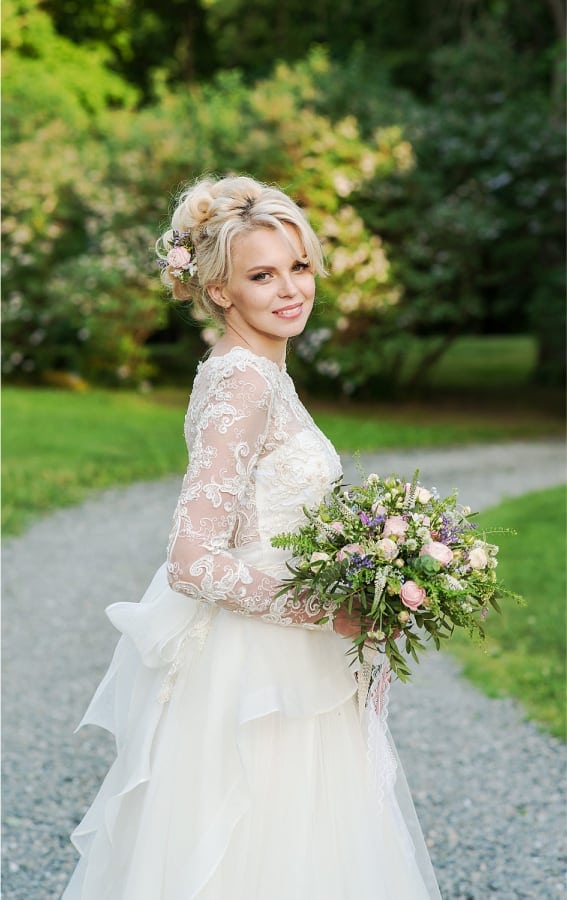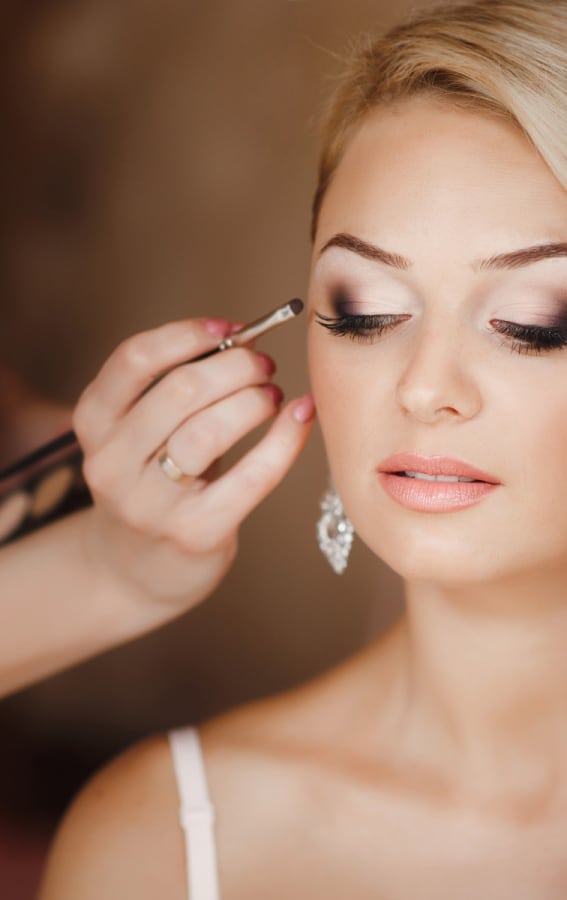 Wedding Makeup Prices
As with any aspect of a wedding you will need to set — and stick to — a budget for your makeup artist. There are a whole host of wedding makeup artists available, each with a different pricing structure and in different price brackets.
By sending your enquiry to us, you can be sure to receive a clear quote for a MUA (and potentially also a hairdresser and nail artist) in your chosen area and rest assured that it's the best price for someone with the level of experience and style that you desire.
Wedding makeup prices can vary wildly depending on the experience of the makeup artist, area you are in and package chosen. In order to judge the value of any quote it is important to determine what the quote includes.
Does this include a trial? What about advice and recommendations for skincare in the months prior to the wedding? Does this price include just the bride or other members of the bridal party too? We will always give you all this information which will help to ensure you are clear on wedding makeup prices.
Bride Makeup prices
The Bride will always take priority on the morning of the wedding. Your chosen bridal make up artist and style of makeup will impact how much time is needed and also the cost of their services.
It's hard to put a figure on bride makeup prices without knowing more about you and your makeup goals, however it is generally more cost effective to have a wedding makeup artist booked for multiple members of the bridal party if they all require this service.
Enquire Today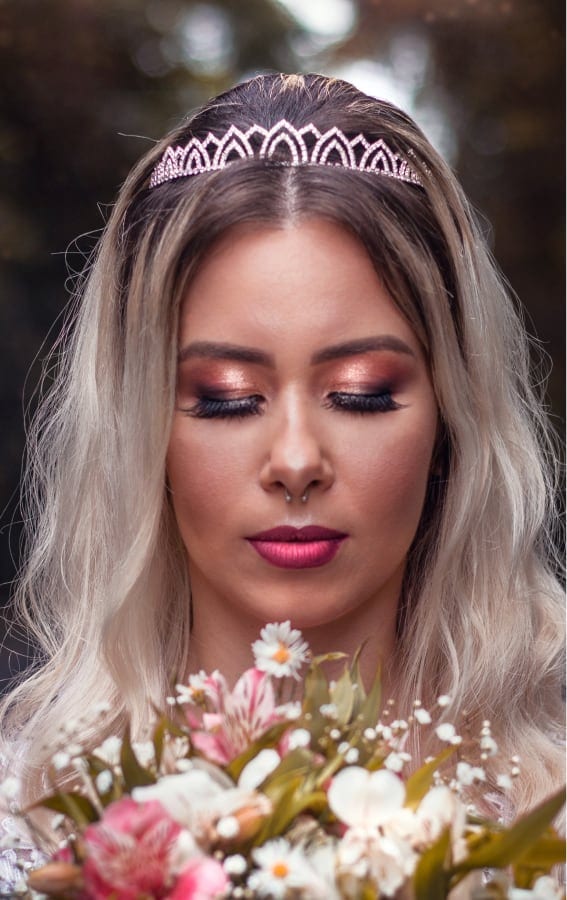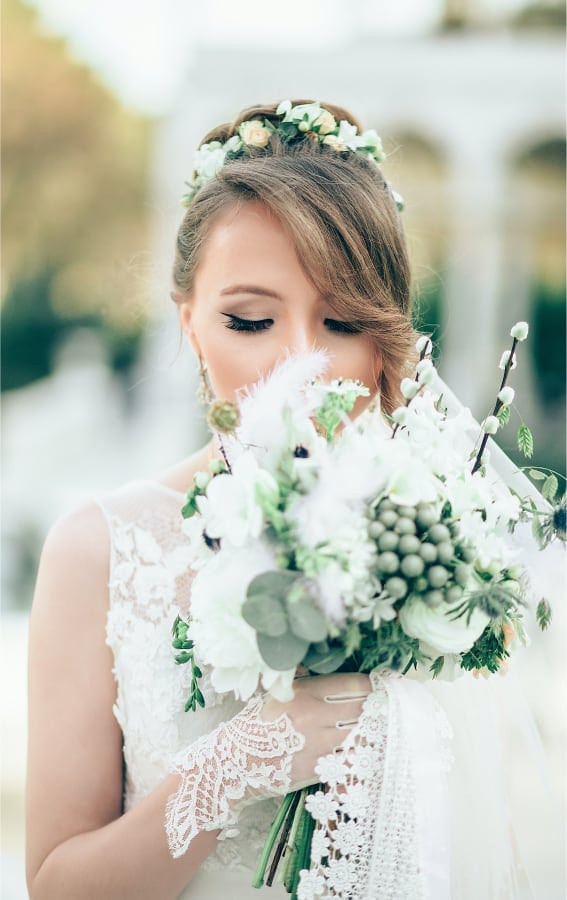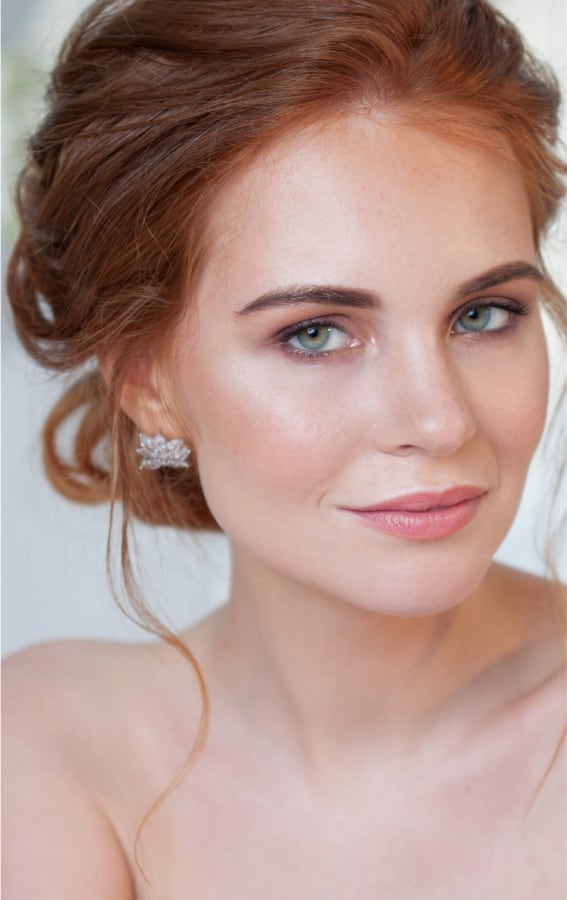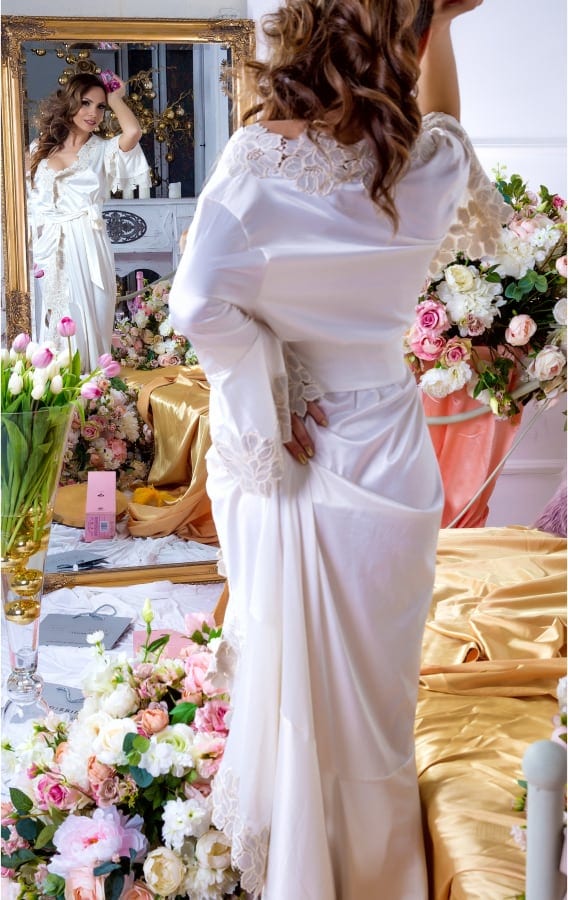 Bridesmaid Makeup Prices
Wedding makeup artist packages can include a certain amount of additional members of the bridal party.
Many brides opt to have the makeup of the bridesmaids done in the morning as well as a gesture of appreciation. Not only is this a shared fun experience, it also means your nearest and dearest will look and feel great on your big day too — although, of course, no one will outshine you!
If you are thinking about bridesmaid makeup prices, make sure you indicate this when entering your details or discussing a quote to get an accurate price.
Wedding Guest Makeup prices
If you want to ensure your guests feel pampered and part of the wedding preparations, you could choose to enquire about a package which includes a larger number of guests. Wedding guest makeup prices will be better value than booking individually, but depending on the size of your group you might need more than one bridal makeup artist on the day.
Makeup and Nails for Weddings
Beauty professionals also offer makeup and nails for weddings. These services are great for brides and guests alike. If you are getting your nails done, one or two days before the wedding is great, your manicure will still look great but you won't need to rush on the morning of the wedding.
Wedding Makeup Artists
Get a Quote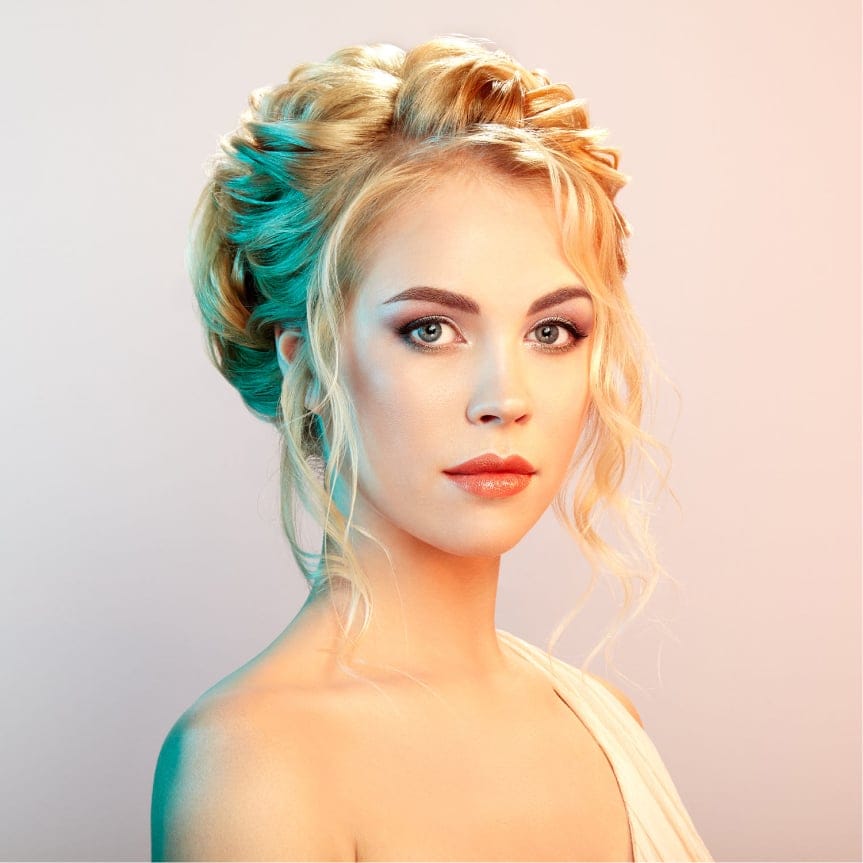 from €95
Bride only
BOOK NOW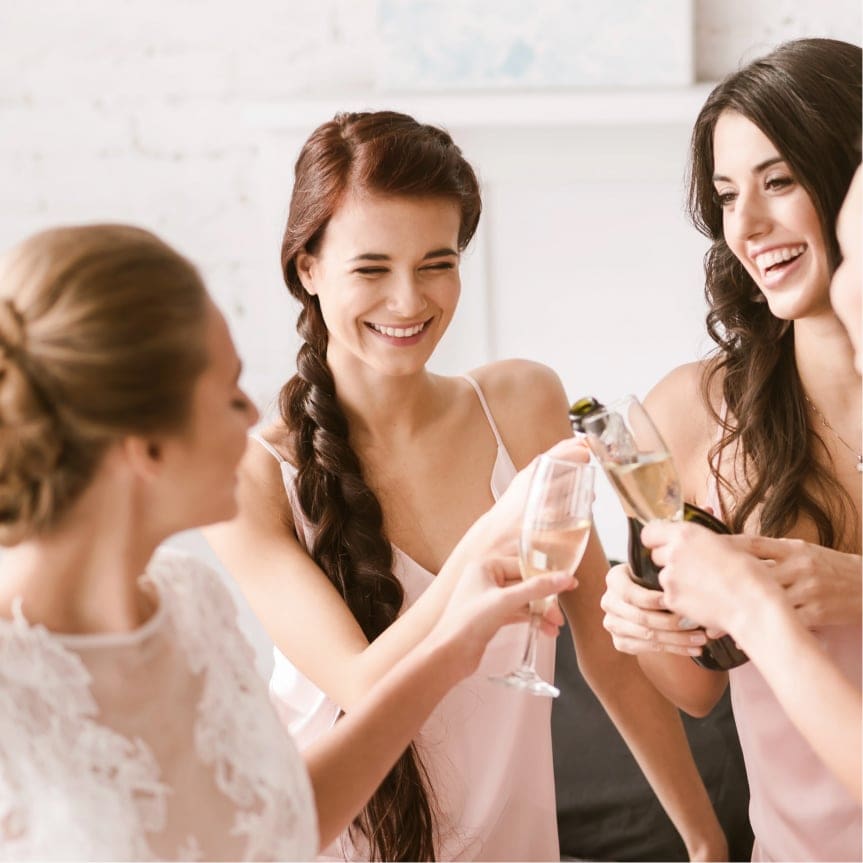 from €59pp
Wedding group
BOOK NOW